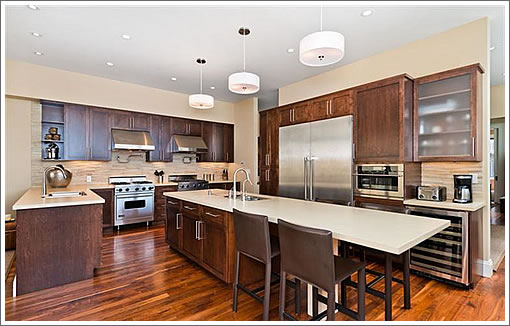 Forget the duel between gas and electric ranges, the dual stoves at 1703 Octavia are back. And yes, there are dual pot fillers, sinks and dishwashers as well.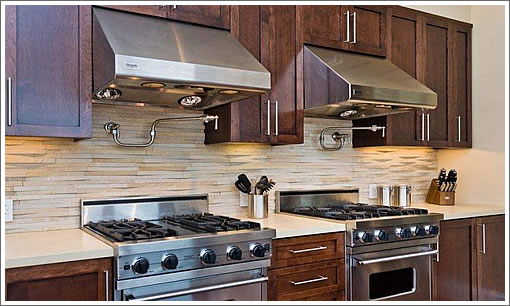 Purchased for $1,870,000 in 2007 but then remodeled and expanded by enclosing an existing porch, the Lower Pacific Heights property is now back on the market and seeking $2,995,000 or $894 per square foot.
UPDATE: Following our post the listed square footage was changed from 3,200 "per owner" to 3,350 square feet "per architect" which we have since incorporated above and below.
∙ Listing: 1703 Octavia (5/3.5) 3,350 sqft – $2,995,000 [octaviast.com]