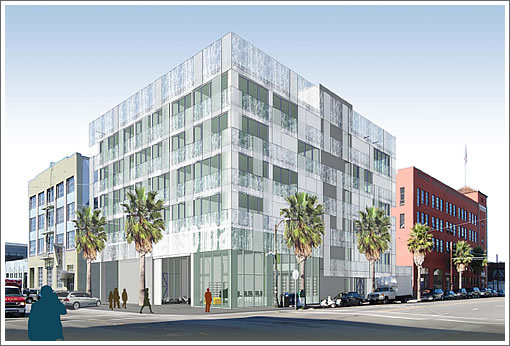 Speaking of developments in the hotel space, plans for the proposed Hotel SoMa to rise at 690 Fifth Street have been dusted off and the developers are shopping for financing.
As plugged-in people know, the David Baker designed six-story and now 64-room Hotel SoMa would replace the two-story, 23-foot-tall office building and 14 off-street parking spaces on the northwest corner of Townsend and Fifth.


With Caltrain and Muni across the street, the proposed project won't have a garage or any off-street parking spaces but will offer on-site bicycle rentals as part of its programming.
And yes, the suspended rooftop glass-bottom swimming pool and bar for hotel patrons are still on the boards.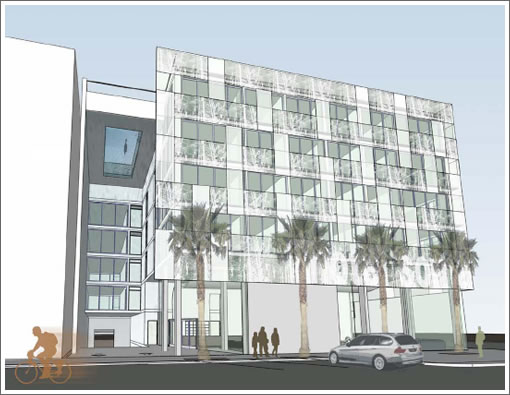 ∙ And Then There Was (Mission Bay Block) One [Socketsite]
∙ Hotel SoMa (690 Fifth Street) As Proposed And Planning's EIR [SocketSite]