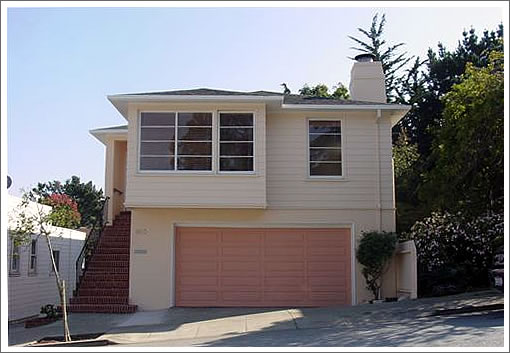 As we wrote with respect to 865 Duncan this past August:
Purchased for $1,329,000 in March 2008 with $140,800 (11%) down and currently listed as "Active" on the MLS with a list price of $1,385,000, last week the Noe Valley home at 865 Duncan was taken back by the bank with no bidders willing to pay $1,152,387 in cash on the courthouse steps. Someone might want to alert the Realtors.
And as we added this past November:
Two weeks later the listing for 865 Duncan was finally withdrawn from the San Francisco Multiple Listing Service (MLS). And yesterday, the "lovely and large home" at 865 Duncan returned to the MLS as bank-owned and listed for $1,295,000.
Having been reduced to $1,275,000 in January, the sale of 865 Duncan has closed escrow with a reported contract price of $1,280,000. Call it 4 percent under early 2008 on an apples-to-apples basis (and officially "over asking") for the single-family Noe home.