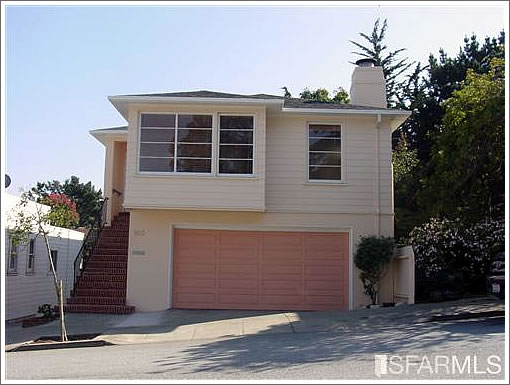 Purchased for $1,329,000 in March 2008 with $140,800 (11%) down and currently listed as "Active" on the MLS with a list price of $1,385,000, last week the Noe Valley home at 865 Duncan was taken back by the bank with no bidders willing to pay $1,152,387 in cash on the courthouse steps. Someone might want to alert the Realtors.
Speaking of bank activity on Duncan, as a plugged-in reader noted last month, a notice of default (NOD) has been filed on 728 Duncan with $39,816.09 past due as of the end of June. An auction, however, has yet to be scheduled.
As always, we'll keep you plugged-in.