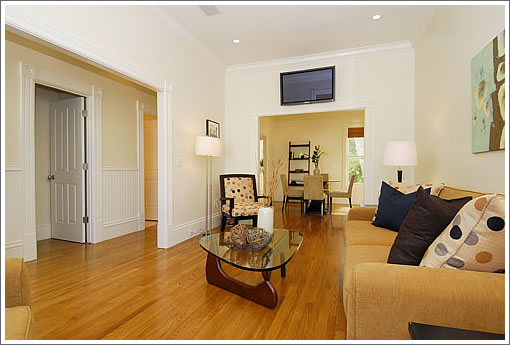 As we wrote in 2006 with respect to the photo above, "While plasma screen televisions still manage to grab people's attention, sometimes they do so for all the wrong reasons."
And while perhaps not quite as awkward, a reader wonders about what would appear to be a television mounted across from the bar at 42 August Alley, seemingly positioned to perfectly capture the full glare of the opposing window.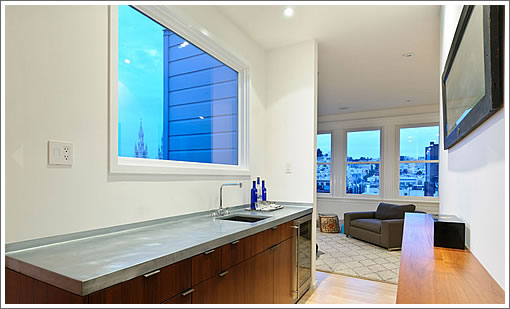 Once again, while not everybody picks substance over style, unless you're running a sports bar, the ideal placement for a television is at eye level with the middle of the set.
UPDATE: Despite what would appear to be an insignia on the frame, we'll have to concur with the "it's not a television camp," at least with respect to 42 August. Our ideal television placement advice above, however, stands.