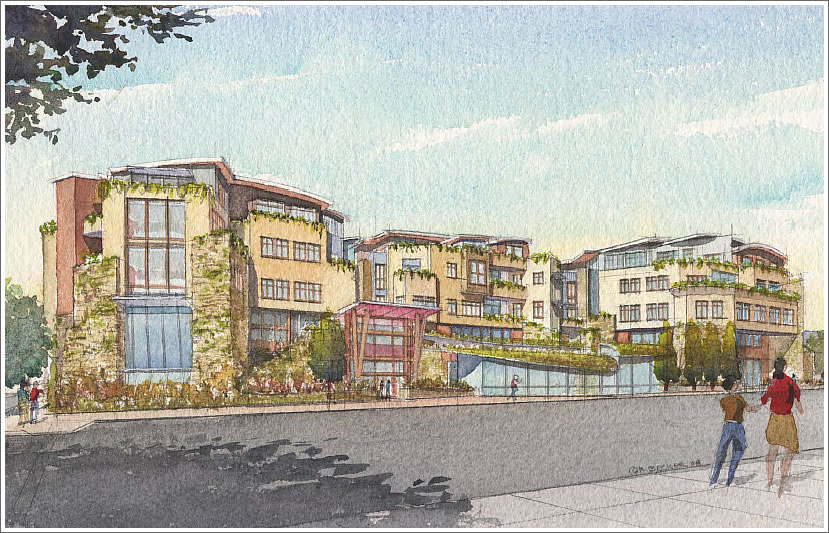 Approved for development in late 2008, but having failed to have broken ground within the required three-years, this week Planning will review a request to extend the right to build 56 new housing units and 23,000 square feet of commercial space with an open-air market at 2800 Sloat until 2015.
The approved proposal allowed the demolition of the three existing commercial buildings and the construction of a new mixed-use building totaling approximately 117,000 gross square feet, and a one-story building dedicated to commercial use that together will provide approximately 23,000 gsf of commercial space, four levels of residential occupancy with 56 dwelling units (consisting of 19 one-bedroom units, 24 two-bedroom units, and 13 three-bedroom units).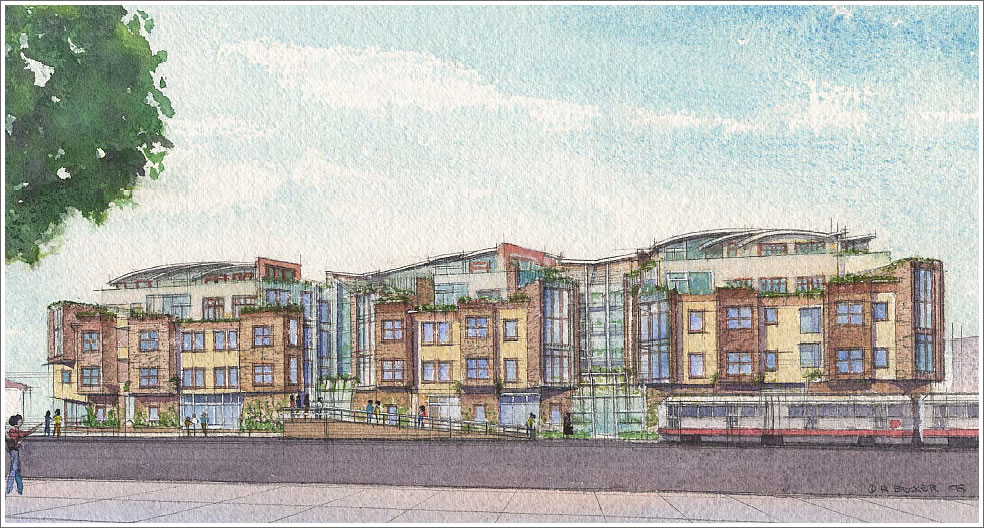 The proposed project includes a below-grade parking garage divided into two separated parking areas: one dedicated to 56 residential parking spaces and the other with 56 commercial spaces, for a total of 112 proposed off-street parking spaces and a residential bicycle storage area for approximately 25 bicycles…
The existing commercial buildings proposed for demolition currently house the Aqua Surf Shop, John's Ocean Beach Café and Robert's Motel.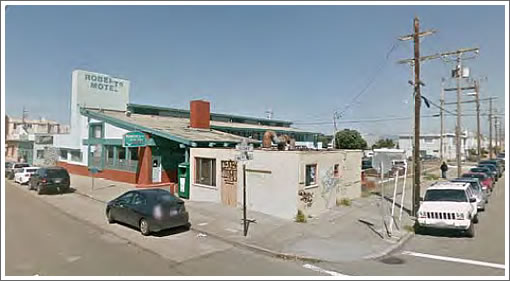 The Planning Department recommends the Commission grant the extension to develop.