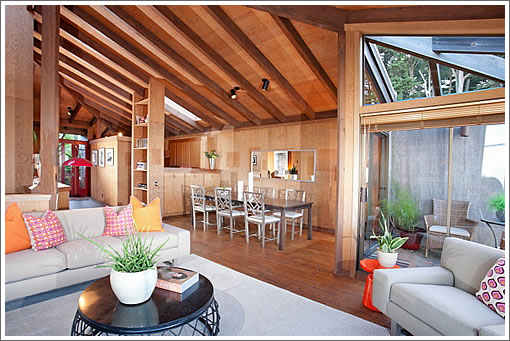 Listed for $1,100,000 last month, the 1,810 square foot Albert Lanier designed home at 4378 Cesar Chavez quickly went into contract. As a plugged-in reader soon reported, "The sign in the Herth window says…22 offers received," and as another reader soon followed:
That's lame. Those guys missed the price point and they were the first to admit it during showings.
They wasted a lot of people's time. Yet there they are, touting how badly they gauged the market. Great.
The sale of 4378 Cesar Chavez closed escrow yesterday with a reported contract price of $1,540,000. And yes, that's 40 percent "over asking" which could have been 50 percent over had they listed it for a million.
∙ Channeling Mid-Century Modern Flair At 4378 Cesar Chavez [SocketSite]