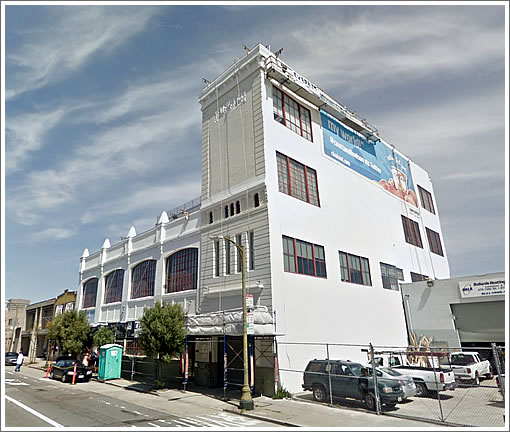 Constructed circa 1924 to serve as a stage scenery factory for the Rothschild Entertainment Group and converted to lofts in 1998, the landmark Stagehouse Lofts building at 465 10th Street contains 18 lofts ranging in size from 700 to 2,500 square feet.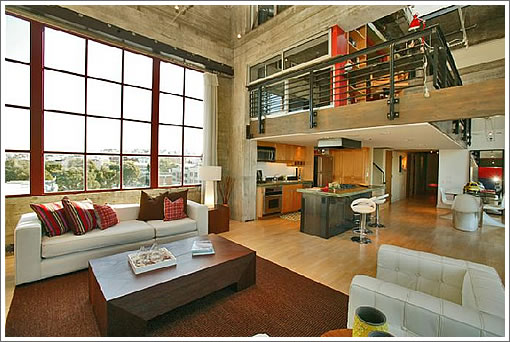 One of two lofts kept by redeveloper George Hauser before being lost to the lenders this past May, 465 10th Street #401 has hit the market listed for $895,000. At least one other Stagehouse unit was foreclosed upon earlier this year while another is in preforeclosure.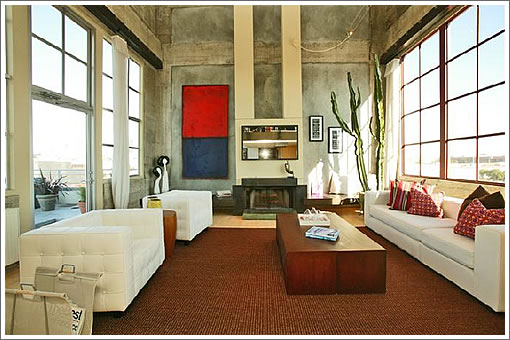 In addition to two bedrooms, two bathrooms and two car parking, number 401 features a two story great room with wood burning fireplace and direct access to a 900 square foot exclusive use deck with San Francisco cityscape views.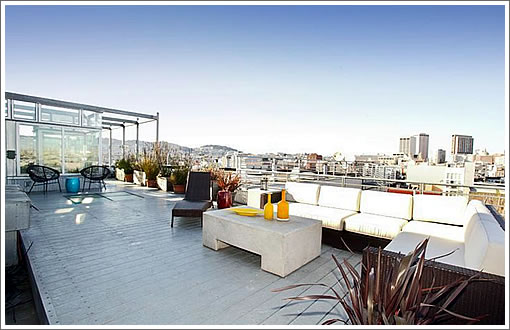 UPDATE: A plugged-in reader reports:
When the foreclosure happened earlier this year, it listed 2 units as collateral, but I think one of the units was a phantom unit. It existed on paper but not in real life.
The two foreclosures we were referencing above are #402 (identified as a 900 square foot one bedroom) and #306 (identified as a 694 square foot studio).
UPDATE: As we had previously noted above, as best we can tell 465 10th Street #401 never hit the courthouse steps. That being said, according to a plugged-in reader, the unit which was previously owned by (re)developer George Hauser was taken back by Redwood Mortgage Investors this past May, perhaps deeded in lieu of foreclosure.
∙ Listing: 465 10th Street #401 (2/2) 1,400 sqft – $895,000 [465-10th-street-401.com]