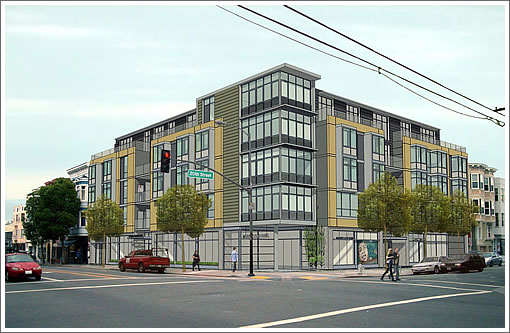 As we first wrote about the proposed building at 899 Valencia last year:
It's another underutilized infill site that's been caught up in the Eastern Neighborhoods Area Plan development log jam which is finally starting to free.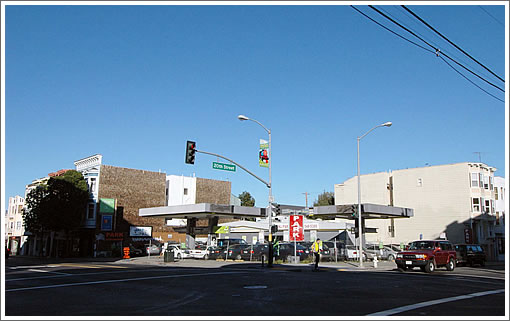 On northeast corner of Valencia and 20th Streets an old one-story service station and surface area parking lot reside. As proposed, a 50,000-square foot, five-story mixed-use building with 18 dwelling units over 7,100 square feet of ground-floor retail space and a below-grade 18-car parking garage would rise.
Despite an appeal of the project's Environmental Impact, or determined lack thereof, the plans for 899 Valencia are poised to be approved by San Francisco's Planning Commission this afternoon.
∙ The Vision For 899 Valencia On The Northeast Corner Of 20th [SocketSite]
∙ Eastern Neighborhoods Plan, It's Not Just For Policy Wonks Anymore [SocketSite]
∙ San Francisco Planning Commission Agenda: May 26, 2011 [SocketSite]