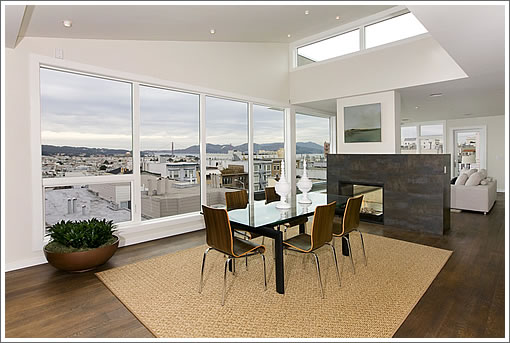 As we wrote this past October:
The plans to add a third story and terrace at 1372 union were first approved in 2002, renewed in 2007 (along with plans to excavate for a garage), and finished up this year.
Atop the building now sits a 3,200 (plus) square foot penthouse with framed bridge views and 800 square feet of outdoor space. Asking $3,295,000 as a TIC.
Relisted anew in January and then reduced to $3,250,000 in February, yesterday the sale of 1372 Union closed escrow with a reported contract price of $2,700,000, 18 percent under original expectations but still $844 per square foot for the penthouse TIC in a two-unit building (i.e., with lower barriers to condo convert).
∙ 1372 Union: Eight Years Later Its Penthouse Finally Pops Up [SocketSite]
∙ Condo Conversion 2011: Are You Feeling Lucky Punk? Well, Are You? [SocketSite]