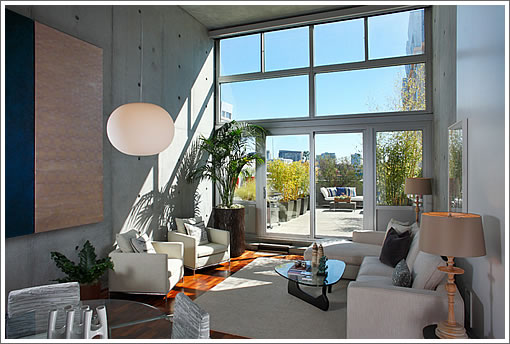 One of twenty-one terrace units at the 200-unit Saitowitz designed Yerba Buena Lofts, one of fifteen with two full baths, 855 Folsom #539 was purchased new for $690,000 in 2002.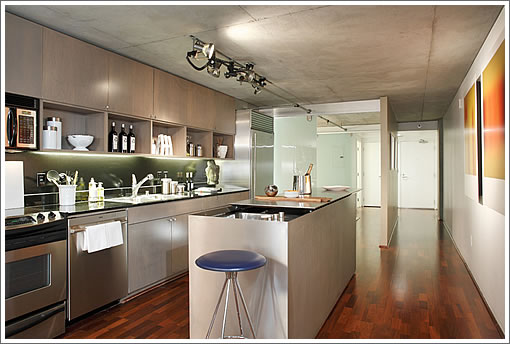 Customized with dual 18 foot motorized shades (including blackout), a Norbert Wangen designed Boffi K2 kitchen island (sans the mini-appliances), and sliding glass walls on either side of the lower bedroom, the 1,396 square foot unit with 500 square foot terrace is back on the market and listed for $995,000.
If you're familiar with The Phaidon Atlas, this is the unit showcased for the development. And as a financial aside, word has it an adjacent unit was just leased for $4,200 a month.
Full Disclosure: The seller of 855 Folsom #539 advertises on SocketSite and provided a tour of the property and background information at our request, but no compensation, for this post.