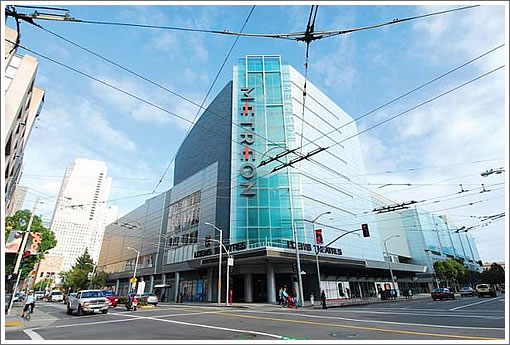 Unanimously approved by the San Francisco Redevelopment Agency on Tuesday, an 85,000 square foot Target could be open for business in the Metreon by mid-2012.
The project calls for the dramatic massive vertical glass fin Metreon sign at Fourth and Market to be replaced with a 22-foot diameter illuminated bull's-eye sign. At the Nov. 16 hearing, project manager Amy Neches said the red and white sign would be "artistic and textured."
"This is not your typical plastic Target you would see in the suburbs," she said.
The development is expected to generate $120,000 annually in payroll tax, $5.4 million in sales tax, and an additional $1 million at the city-owned 5th and Mission garage.
In addition to the Target, the Metreon will move and triple the size of its food court. Instead of a dark, 110-seat food court shoved into a ground floor corner, the new collection of eateries will feature 470 seats and overlook Yerba Buena Gardens.
Efforts to put a Target at Geary and Masonic continue on.
∙ Metreon Target wins approvals [San Francisco Business Times]
∙ One Word: Target. Okay, Four: Target At The Metreon? [SocketSite]
∙ YIMBY's Set Their Sights On A Target At Geary And Masonic [SocketSite]