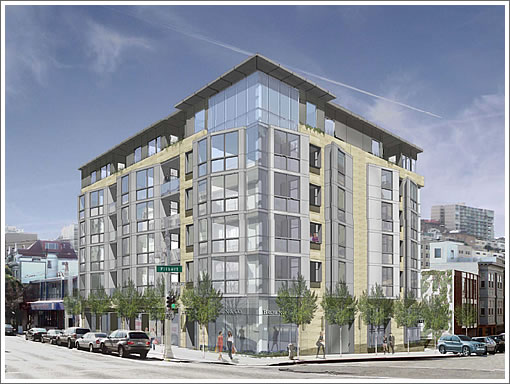 Amongst other items in front of San Francisco's Planning Commission this afternoon, a vote on the proposed 27-unit development at 2559 Van Ness and Filbert as rendered above and for which the Planning Department recommends approval, and an informational presentation on San Francisco's Better Streets Plan.
And scheduled for 6 pm tonight, it's the public hearing on the Draft Environmental Impact Report for the North Beach Library and Joe DiMaggio Playground Master Plan.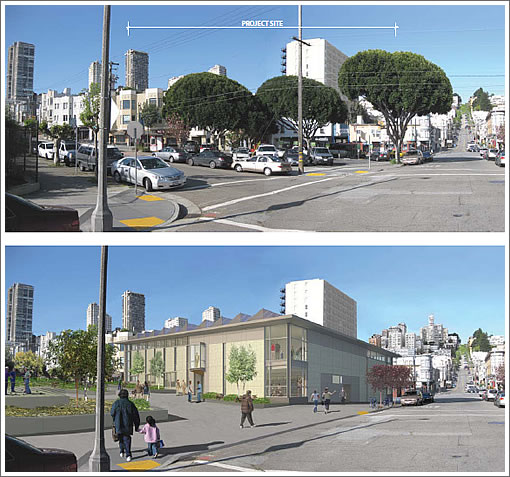 Bring plenty of popcorn and be sure to report back.