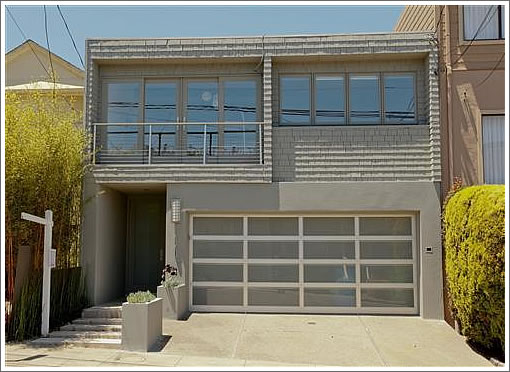 As we wrote in March 2008:
Another plugged-in reader already stole our thunder (and pretty much all our lines), but to sum it all up: 1. Eight months ago 1420 Douglass was purchased for $1,945,000 ($250,000 over asking); 2. Two months ago it returned to the market with a list price of $2,095,000 (and a few "I don't think it will be on the market for very long" type comments); and 3. Last night the list price was reduced $100,000 (5%).
As we added this past July:
The property failed to sell in 2008, and as a plugged-in reader noted last month, 1420 Douglass was foreclosed upon on June 7, 2010. Back on the market today and listed for $1,595,500 (18 percent under its 2007 comp setting price).
And as we reported yesterday, the resale of 1420 Douglass has closed escrow with a reported contract price of $1,440,000. That's 26 percent under the 2007 sale price for the remodeled Noe Valley home, a sale which was used as a "comp" to support the sale prices of other single-family homes at the time.