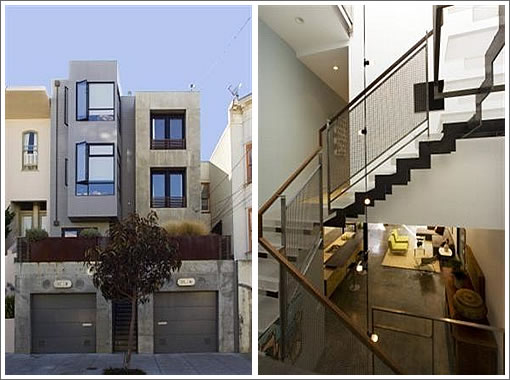 As we wrote in October 2007:
It just under a year ago that we discovered the listing for 110 Chattanooga #B (which sold for $1,510,000). And as we noted, 110 Chattanooga is a "2-unit building on narrow lot" designed and built by Zack | de Vito Architecture in 2004. And as we also noted:

"Okay, we've taken the tour and if you're a fan of modern/contemporary design we suggest you do the same (as usual, the pictures don't do it justice). Now if we could only figure out a way to get our hands on #A…"

Well, it looks like we can finally stop scheming. 110 Chattanooga #A (the other half and home to the architects themselves) has officially hit the market. And yes, sometimes good things do come to those who wait.
110 Chattanooga Street #A ended up selling for $1,987,500 that November. It's now back on the market asking $1,998,000 as well designed apples-to-apples to be.
∙ Listing: 110 Chattanooga #A (4/2.5) 2,880 sqft – $1,998,000 [MLS]