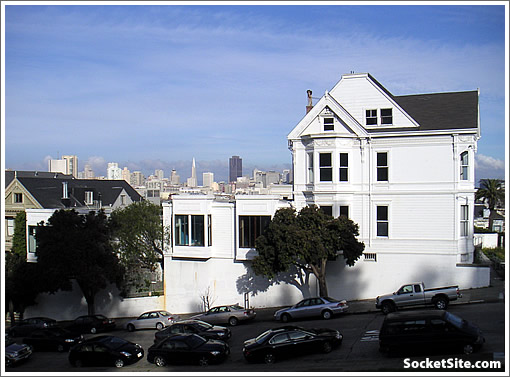 Plugged-in people have known about the project (not to mention the potential) for quite some time, but now we can finally share the plans for three new homes on Steiner below San Francisco's Historic Postcard Row as proposed.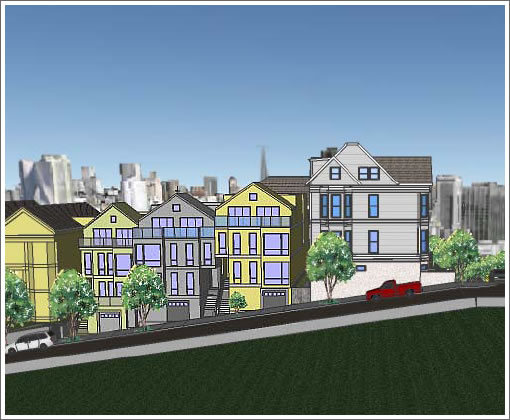 Once again, the project would demolish the non-historic portions to the north of 940 Grove (which would be renovated for single-family use) and build three new four story single-family houses along Steiner (potentially numbers 802, 804 & 808) in place.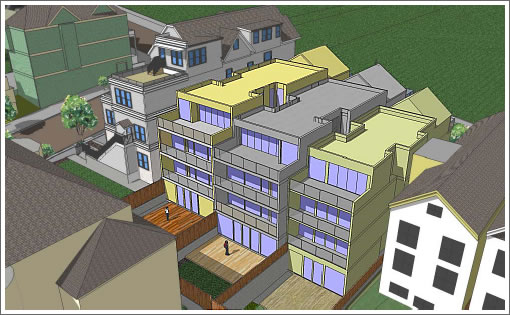 The project will be heard by San Francisco's Architectural Review Committee down at City Hall at 11:30 today. You know where to send your reports (tips@socketsite.com) if you go.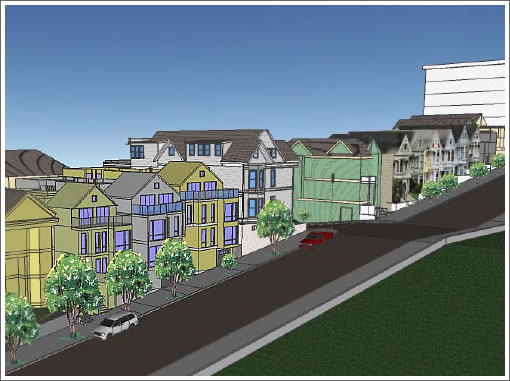 And yes, our dreams for something modern (think San Francisco's past in the row to the right, it's future right here) seem to have been dashed.
∙ A Future Postcard Row: Three Houses That Don't Yet Exist [SocketSite]
∙ Whiter Than The Colgate Mansion (But Not As "Improved"): 940 Grove [SocketSite]
∙ Historic Resource Evaluation Report: 940 Grove Street [sf-planning.org]