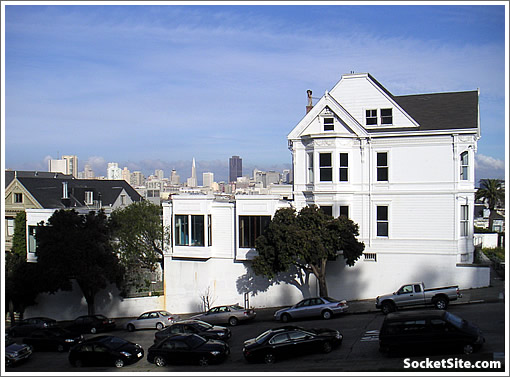 Speaking of San Francisco's Postcard Row, as the Alamo Square Neighborhood Association noted in December, the buyer of 940 Grove (which sits across the street from 722 Steiner) plans "to restore the house…and replace the existing non-historic addition [along Steiner] with three new single family homes."
As we wrote last April prior to its sale, "with 940 Grove it's all about the bones and enviable 125 foot by 137.5 foot lot."
The plans call for subdividing the existing lot into four smaller lots. The first lot would be a 56'-6" by 125' lot around the existing home. The remaining three lots would each be 27' by 125' lots fronting on Steiner Street….The potential addresses would be 802, 804 & 808 Steiner.
And as a plugged-in tipster actually noted a month ago, "The potential here is simply thrilling (although I'd love to see something wholly modern not a Vic derivative)."
Cheers (and so would we).