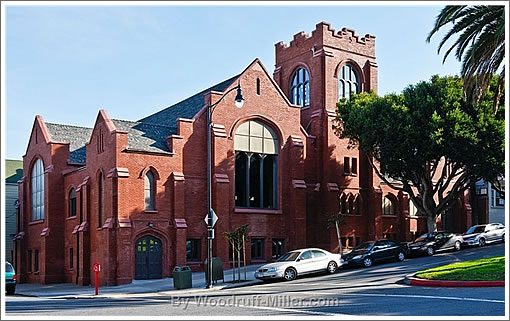 As we wrote at the end of 2008:
A plugged-in reader answers our prayers by directing us to the website for the unlisted but on the market 601 Dolores. Born the Mission Park Congregational Church in 1909 and more recently called the Golden Gate Lutheran Church, 601 Dolores was purchased in 2007 and transformed into a single-family home.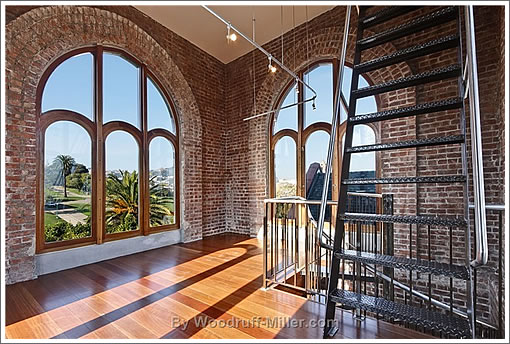 Think complete seismic retrofit; restoration of wood-paneling, original doors, hardware and historic stained-glass; add new mechanical, electrical and four wood burning fireplaces.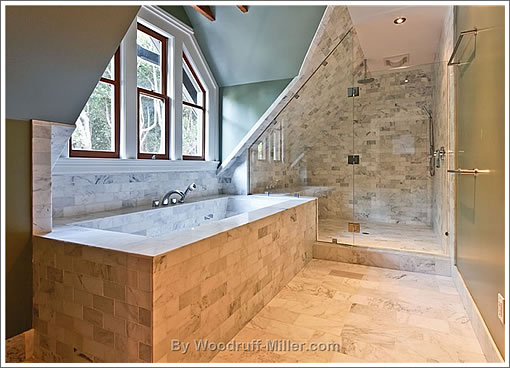 "Modern" kitchen, marble baths and a new tower interior with arched mahogany windows and roof-top deck overlooking Dolores Park. Oh, and parking for five.
Asking $9,950,000 at the time and officially listed for such on the MLS in February 2009, the MLS listing was withdrawn in November 2009. The website for the property is still live, however, only now it's asking a righteous $7,490,000.