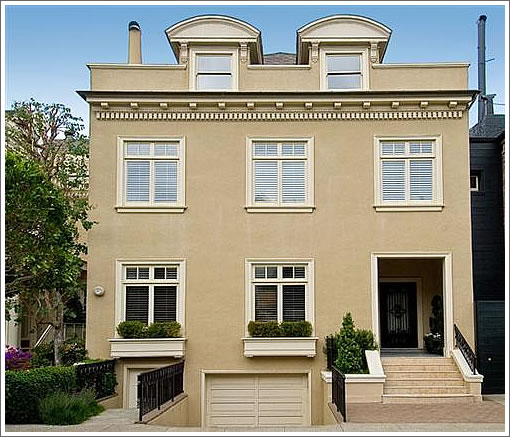 As we wrote this past September:
As a plugged-in and ever on the luxury ball sleepiguy notes, 3570 Washington is back on the market after a five month (yes, month) hold. Purchased for a reported $5,225,000 in April, asking $5,600,000 today (roughly 7% more than was paid).
As we added in January:
While MLS based reports and sales history reflect a "confidential" sale price of $5,600,000 for 3570 Washington in April 2009, it was a plugged-in reader that first reported the property had actually sold for $5,225,000 (which public records confirm).
And just five months after said purchase, the Presidio Heights property returned to the market asking a real $5,600,000. Yesterday the list price was reduced to $5,250,000.
And as we note today, the re-sale of the rather prime 3570 Washington closed escrow on 3/12/10 with a reported contract price of $4,800,000 (an 8 percent drop since April 2009).
∙ If You Missed It When It Sold Five Months Ago… [SocketSite]
∙ Perhaps Seven Percent More Five Months Later Was A Bit Aggressive [SocketSite]