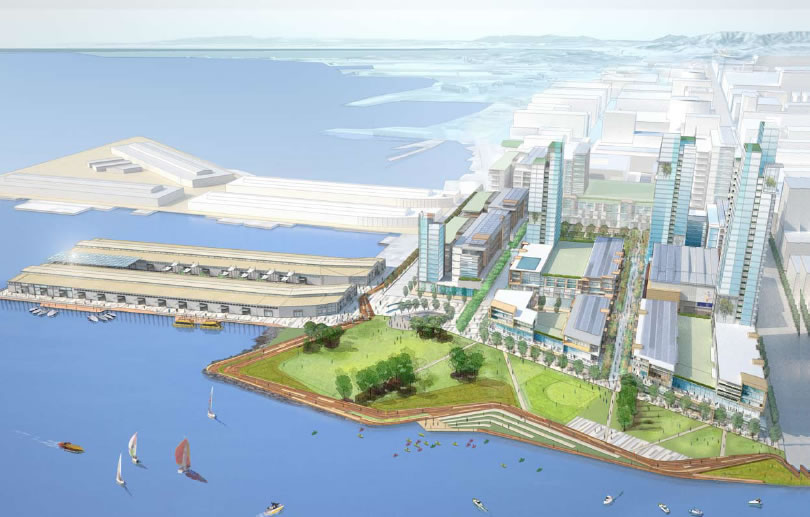 With its retail space having been cut in half last year, the San Francisco Business Times reports that the proposed development for the Port of San Francisco's Seawall Lot 337/Pier 48 (a.k.a. Mission Rock or Giant's parking lot A) is now scrambling for equity investors:
The San Francisco Giants are rushing to assemble a new team to redevelop 16 acres across from AT&T Park after the economic downturn prompted key equity investors in the project to pull out or scale back their involvement.
While the shake-up in the team on the $2 billion development is still in flux, Kenwood Investments will likely drop out of the project, while hedge fund Farallon Capital Management could opt out or play a much smaller financial role than originally planned, according to development and port sources.
Once again, a 17-year development cycle that was expected to start in 2013 and yield "875 housing units, 1 million square feet of office space, 240,000 square feet of shops and restaurants, 180,200 square feet of exhibit/event space, 8.7 acres of public open space and 2,650 parking spaces."
∙ Batters out in San Francisco Giants' $2B project [San Francisco Business Times]
∙ San Francisco SWL 337 Proposal: Downsized And Drawn Out [SocketSite]
∙ SocketSite Weekend Special: One Proposal For San Francisco SWL 337 [SocketSite]