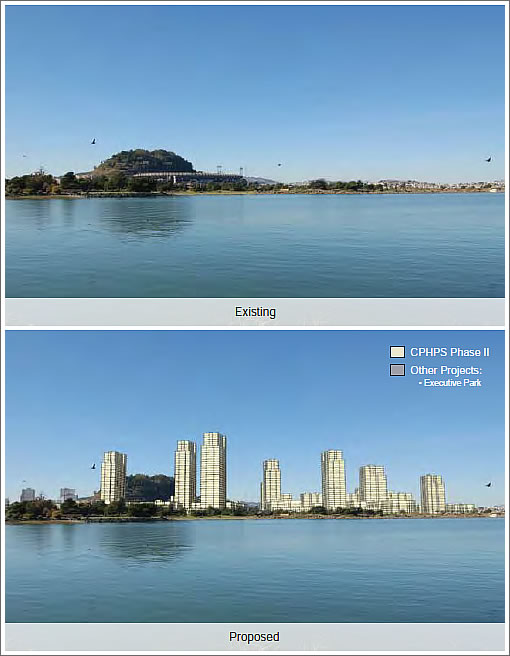 The full Candlestick Point-Hunters Point Shipyard Phase II Development Plan Draft Environmental Impact Report is now online in six volumes and thirty-eight parts. The overview:
The Project proposed by Lennar Urban includes a mixed-use community with a wide range of residential, retail, office, research and development, civic and community uses, and parks and recreational open space. A major component would be a new stadium for the San Francisco 49ers National Football League (NFL) team.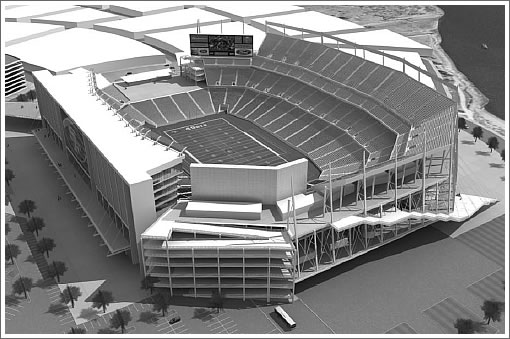 Additionally, new transportation and utility infrastructure would serve the Project including a bridge across Yosemite Slough.
Specifically, the Project proposes development of 10,500 residential units with an associated population of 24,465 residents; 885,000 gross square feet (gsf) of retail; 150,000 gsf of office; 2.5 million gsf of Research & Development (R&D) uses; a 220-room, 150,000 gsf hotel; 255,000 gsf of artist live/work space; 100,000 gsf of community services; 251.3 acres of new parks, sports fields, and waterfront recreation areas…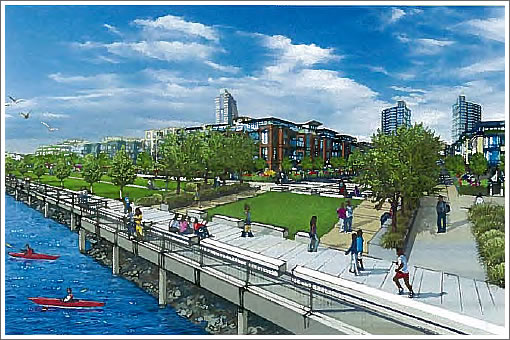 …as well as 84 acres of new and improved State parkland; a 69,000-seat 49ers stadium; and a 75,000 gsf performance arena. The permanent employee population associated with the Project would be 10,730.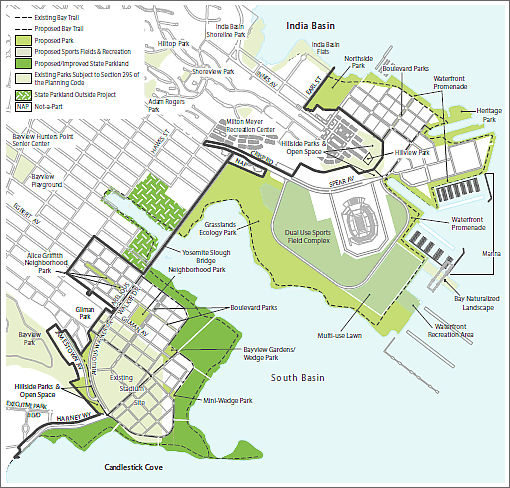 In addition, a 300-slip marina would be provided. Shoreline improvements would also be provided to stabilize the shoreline. The Project would include structured and on-street parking and various infrastructure improvements to support the development.
And of course, a bit more in terms of the big picture aesthetics and design.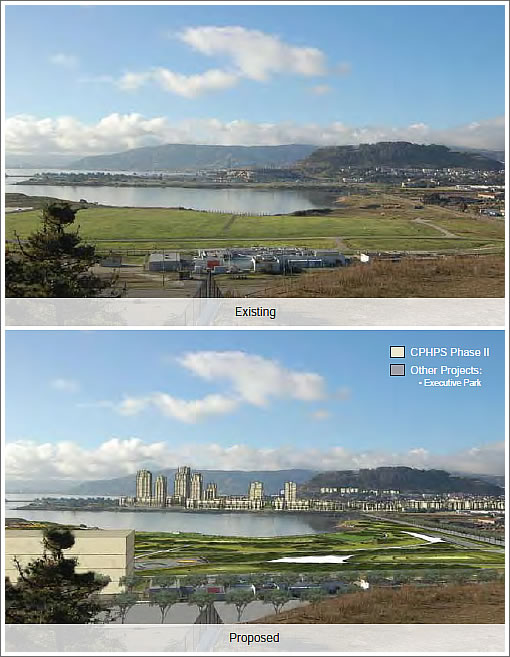 ∙ Candlestick Point-Hunters Point Shipyard Phase II: Project Overview [SFGov]
∙ Candlestick Point-Hunters Point Shipyard Phase II: Aesthetics [SFGov]
∙ JustQuotes: The Redevelopment Of Hunters/Candlestick Point [SocketSite]