With a government grant in hand, dirt is moving on the site of Martin Building Company's 2255 Third Street project. Borrowing from our 2225-2255 Third Street overview last year:
The proposed project [will] preserve and renovate two existing historic buildings and construct three new buildings above a new below-grade parking podium. In total, these buildings [will] contain approximately 242,185 square feet of floor area, including approximately 179 residential units, 5,262 square feet of restaurant uses, 11,434 square feet of retail space fronting Third Street, 2,393 square feet of day-care services, a belowgrade parking garage accessed from Illinois Street with approximately 157 parking spaces, 50 bicycle spaces, and two offstreet loading spaces.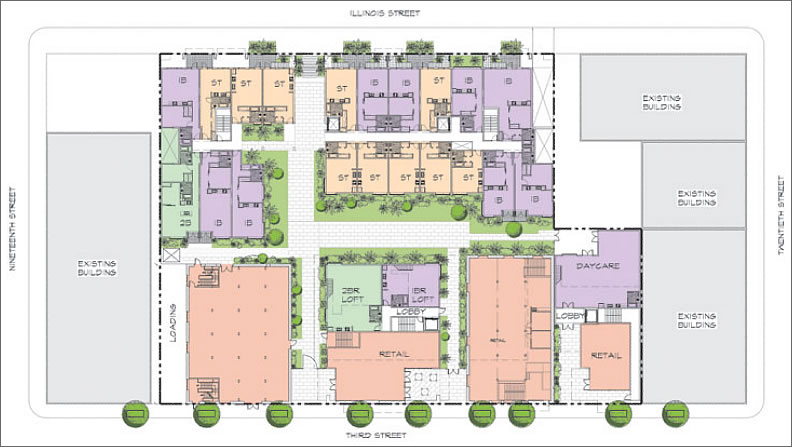 The two new structures facing Third Street [will] be 35 feet (three stories) tall and beyond a 20-foot setback from the property line [will] be 50 feet (five stories) in height.

The new building fronting on Illinois Street [will] be 65 feet tall (six stories) in height.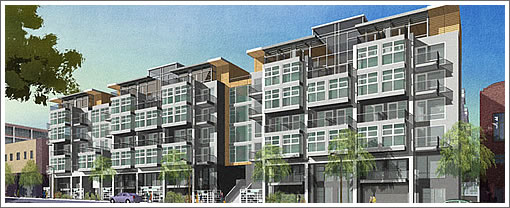 And once again, 63 studios, 81 one-bedrooms, 30 two-bedrooms, and 5 three-bedrooms in the mix and on the way.
∙ San Francisco Developers Land $96 Million In Infill Grants [SocketSite]
∙ 2255 Third Street [2235thirdstreetsf.com] [Floor Plans]
∙ 2225-2255 Third Street: What Was (And Hopefully Is) In The Works [SocketSite]