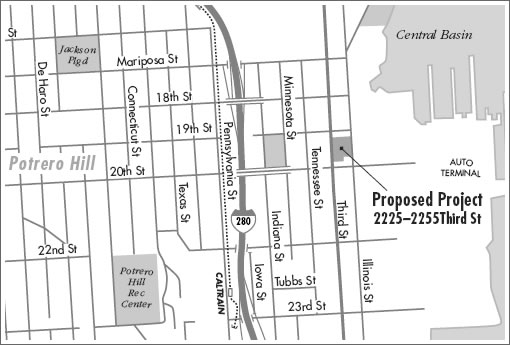 As the comprehensive Eastern Neighborhoods Plan moves forward, individual plans for over a hundred new projects are being taken off the shelf and dusted off. A reader asks about one such project, 2225-2255 Third Street.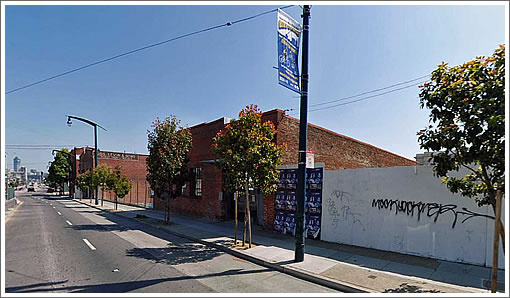 From 2225-2255 Third Street's Environmental Impact Report in 2007:
The proposed project would preserve and renovate two existing historic buildings and construct three new buildings above a new below-grade parking podium. In total, these buildings would contain approximately 242,185 square feet of floor area, including approximately 179 residential units, 5,262 square feet of restaurant uses, 11,434 square feet of retail space fronting Third Street, 2,393 square feet of day-care services, a belowgrade parking garage accessed from Illinois Street with approximately 157 parking spaces, 50 bicycle spaces, and two offstreet loading spaces.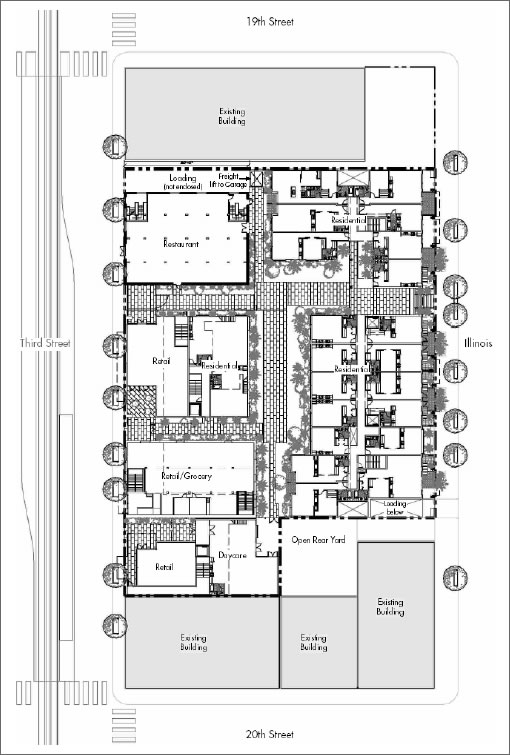 The two new structures facing Third Street would be 35 feet (three stories) tall and beyond a 20-foot setback from the property line would be 50 feet (five stories) in height. The new building fronting on Illinois Street would be 65 feet tall (six stories) in height.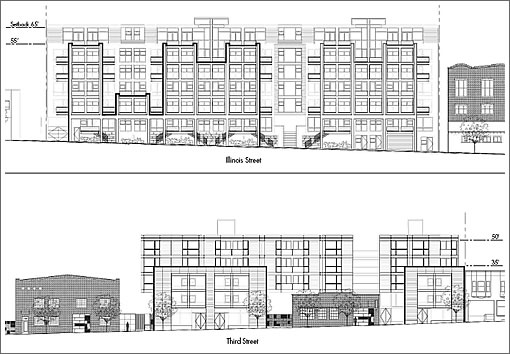 Proposed as apartments with the mix being: 63 studios, 81 one-bedrooms, 30 two-bedrooms, and 5 three-bedrooms. It's a Martin Building Company project. And the last we heard, entitlements were in the works.
Any plugged-in tipsters care to share the inside scoop and current status?
∙ 2225-2255 Third Street: Draft Environmental Impact Report (pdf) [SFGov]
∙ Eastern Neighborhoods Plan, It's Not Just For Policy Wonks Anymore [SocketSite]