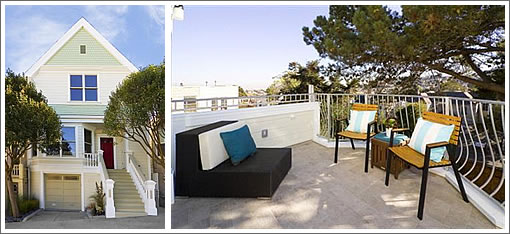 From the MLS listing for 4251-4253 23rd Street:
Gorgeous new remodel of large Edwardian in the heart of Noe! This stunning home features 4BR and 3.5BA, with 3BR/ 2BA on the top floor and add'l BR/ BA plus media/ play room on ground floor.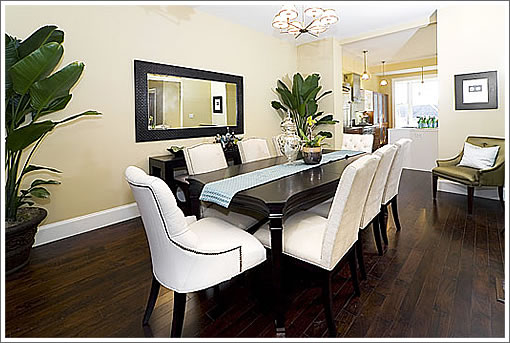 Includes a fully equipped, vacant, legal studio cottage with sep. entrance (built in 2002) at the rear of the property. No expense was spared in the home's thoughtful design and execution.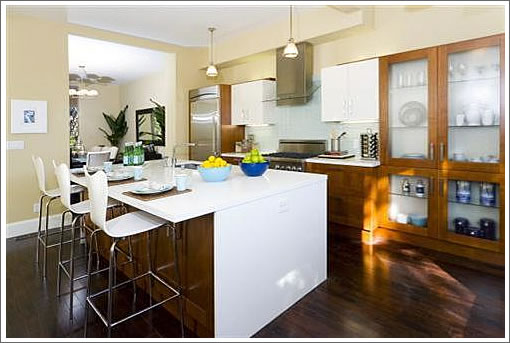 Huge open plan chef's kitchen overlooks a big rear yard. Only 3 blocks to 24th Street shopping – this home has it all!
Purchased pre-renovation for $1,450,000 in February of 2007; listed post-renovation for $2,450,000 in October of 2008; reduced to $2,275,000 in January of 2009.
From a plugged-in tipster yesterday:
[4251-4253 23rd Street] went to foreclosure sale today on the steps of City Hall. With an outstanding debt of $2,220,821.39, the bank reduced the opening bid to $1,742,500. The only party to bid did so at a penny over the opening bid. The property sold to a fellow who got a $532,500 discount from the last listing price and appeared to be an end user.
Call it 22% under what was owed, 29% under original list, and congratulations to the bidder. No word on why the MLS listing shows as "contingent" (or whether as such the $1,742,500.01 sale price will be reported as an auction "comp").
∙ Listing: 4251-4253 23rd Street (5/4.5) – $2,450,000 [4251-23rdstreet.com]