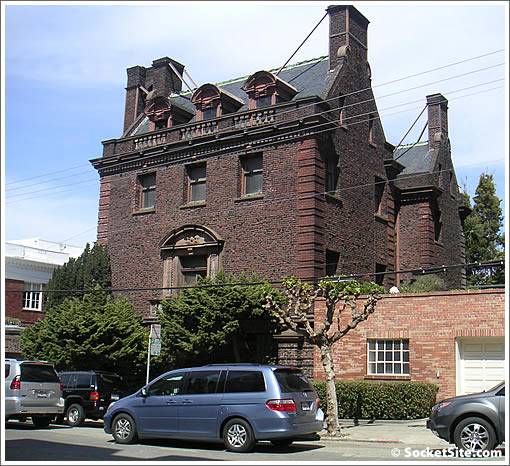 With an unpaid loan balance of $1.23M, the landmark Bourn Mansion at 2550 Webster Street was initially set to hit the courthouse steps on July 13. Pushed back a couple of times so far, August 10 is the latest date. As a plugged-in reader reports:
[Wednesday] night around 10:00 PM there were no fewer than 6 Police Officers outside of the home shining lights into 2550 with some apparent disturbance.
Me thinks that Ms. Arden is not going to go quietly.
∙ Landmark 38: Bourn Mansion [noehill.com]