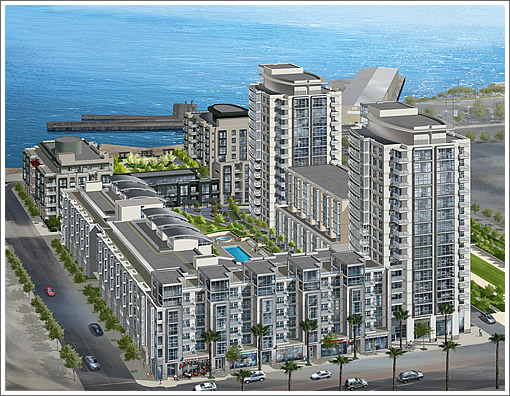 As we reported last week, Phase I of Bosa's Radiance at Mission Bay is down to 12 condos to sell on price cuts of up to 27%. As the San Francisco Business Times adds today with respect to the indefinitely suspended 318-unit Phase II:
[Nat] Bosa said his firm is talking to city officials about splitting the 318-unit building into two phases. The first phase would have 200 units. Bosa said the decision to go forward would be driven by two factors: price increases and cheaper construction costs. Bosa said current condo prices would have to rise 10 percent to justify the next building.
The best case scenario is suggested to be a "spring 2010" start.