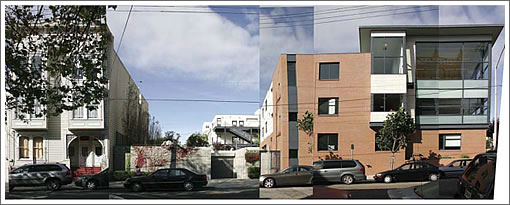 The context and massing for the Drew School's Broderick Street elevation at the corner of California in Lower Pacific Heights as it currently exists: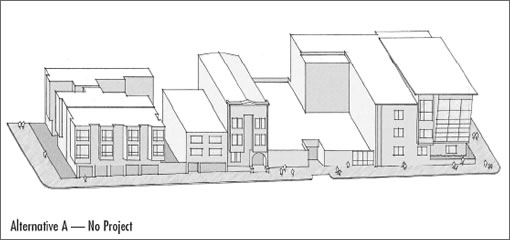 Its expanded massing and context as is proposed:
The [Drew School] proposes to demolish an existing 45-foot-tall, three-story-overbasement residential building at 1831-1835 Broderick Street (Assessors Block 1029, Lot 3), and construct a three-story-over-basement, 40-foot-tall addition to the existing Drew School building at 2901 California.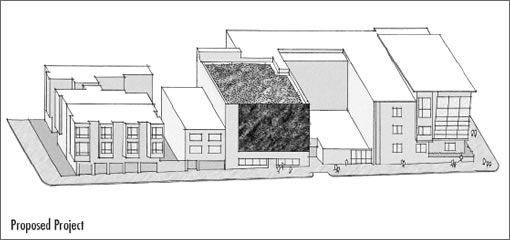 The proposed addition would incorporate a green "living wall" facing Broderick Street, covered with vegetation to enhance the habitat value of the site. The project would include a roof design that utilizes vegetation and surfaces with high solar reflectance to reduce urban heat island effects.
And a couple of potential alternatives in the name of "preservation":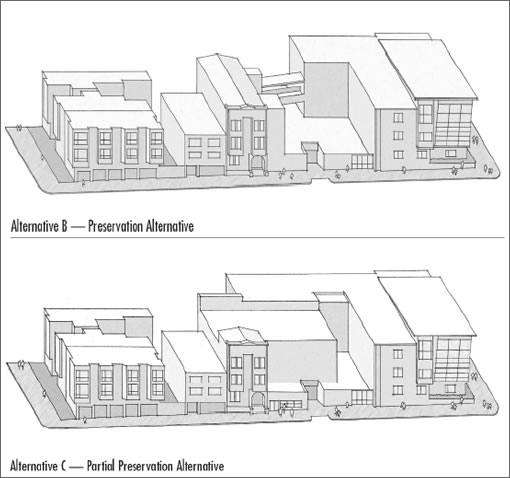 UPDATE (7/24): A rendering of the proposed project.
∙ Drew School Addition Environmental Impact Report [SFGov]
∙ The Drew School Addition Rendering Scoop: Its Living Wall And All [SocketSite]