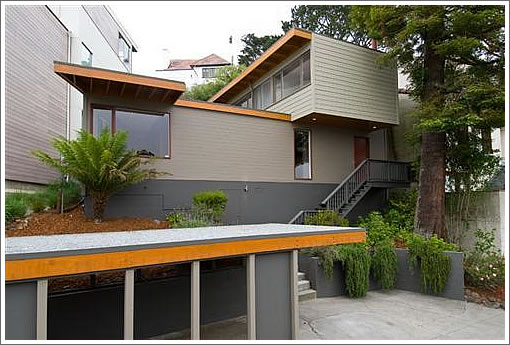 As we wrote in February:
Purchased for $1,126,000 in 2005, remodeled and returned to the market for $1,195,000 in June of 2008, the Henry Hill home at 2209 9th Avenue was withdrawn without selling in July. Back on the market today and listed for $995,000.
We can't call it an "apple" for a couple of reasons (including the view blocking new home next door), but we also wouldn't dismiss this well designed data point out of hand.
The list price was reduced to $939,000 in March. And while previously in escrow, today the listing was withdrawn from the MLS, either without a closed sale (most likely) or to avoid reporting the contract price (a not too uncommon new development trick).
∙ Two Well Designed Data Points We Wouldn't Dismiss Out Of Hand [SocketSite]
∙ Mid-Century Modern That's Been Remodeled: 2209 9th Avenue [SocketSite]
∙ Another Mid-Century Modern Casualty: A Shift In Tastes Or Appetites? [SocketSite]