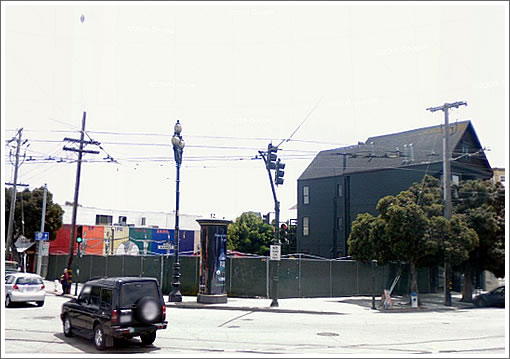 As proposed, the Castro's long vacant "hole in the ground" at 2299 Market Street (corner of 16th and Noe) would become a five-story mixed-use development with 18 residential units, 5,000 square feet of ground floor retail and 18 underground parking spaces.
And while the proposed Ian Birchall and Associates design has apparently been generating some neighborhood buzz by being rendered with what appears to be an Apple store in the retail space ("but those who have heard the design team's presentation said there was no indication given that a lease with the retailer had been signed"), that's not what had us all abuzz (or perhaps bothered if you will).
No, it's the difference between what's currently proposed (below left) versus what appears to have once been on the boards (below right) that did that trick.