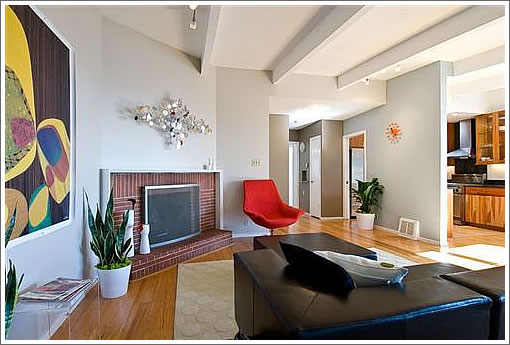 Purchased for $1,076,000 in March of 2004, 601 Grand View Avenue atop 24th Street returned to the market three weeks ago with a list price of $1,195,000.
Reduced to $1,095,000 two weeks later, a sale at the current asking would represent average annual appreciation of 0.35% over the past five years for this single-family Noe Valley home with three bedrooms and mid-century modern bones.
It's an interesting juxtaposition with the previous sale pair for the property: sold for $655,000 in January of 2002 which represents average annual appreciation of 26% from 2002 to 2004.