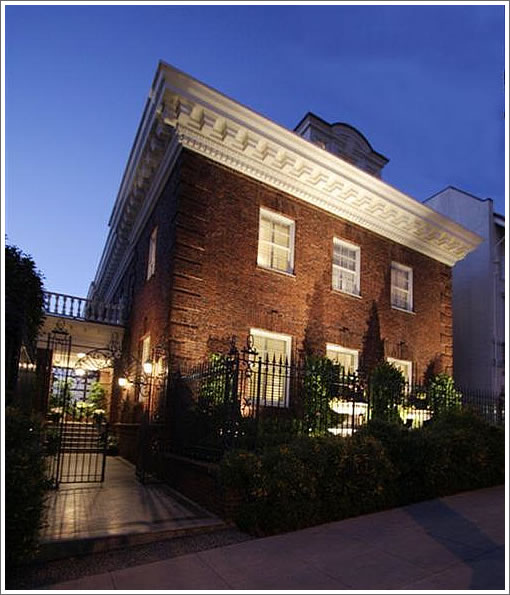 From a plugged-in Sleepiguy when the rather handsome 3444 Washington hit the market last May asking $17,500,000: "This property sold a couple of years ago for 16.5 million."
From the MLS today: now asking $15,750,000 with an "official" one day on the market.
UPDATE: It appears as though sleepiguy (or his agent) might have been thrown by an asterisk. From a plugged-in FSBO:
MLS shows the 1/31/2006 sale price as $16.5M with an *. Current assessed value is $15.8M – so the actual sale price was probably about $15.2M or so…
Cheers. And something tells us we'll see another one when this sells (asterisk that is).