It's not yet listed, but its website just went live. And while we haven't yet been inside 141 Ames (aka Betty May's School of Tap), a plugged-in reader reports (rather effusively):
I am a neighbor with an interest in design, and this is maybe the finest renovation I have ever seen in San Francisco. It is utterly original. An massive rectangular chimney covered with slivers of reclaimed fir thrusts up through a skylight in the center of the space, creating a striking visual impression and dividing the living from the sleeping area.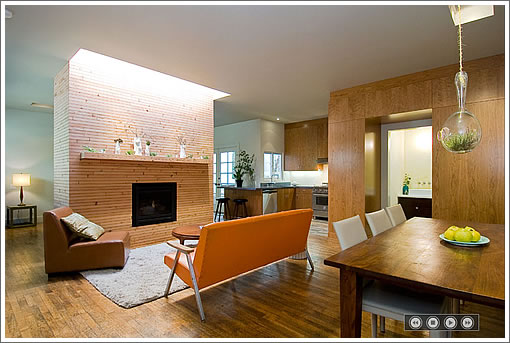 The bedroom opens onto a lightwell/patio with an irrigated "living wall" designed by Flora Grubb and a custom concrete soaking tub. The kitchen is functional and elegant. The floors are old hardwood, dinged and pock-marked by 40 years of dancing classes. The bathroom skylight doubles as a fixed, transparent table on the roof deck.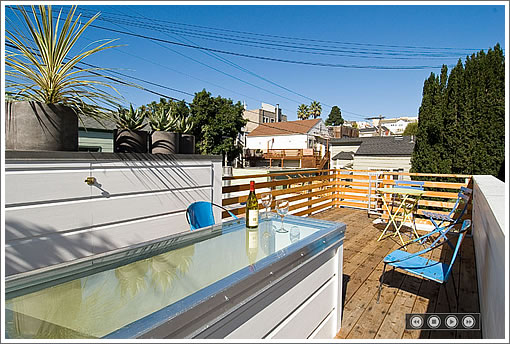 I doubt that the entire space is more than 800-900 square feet, but the space is used brilliantly. Asking price is [$695,00]. It sits on its own lot, so technically it's a single family home. (It used to be on the same lot as the 3-unit building that Flora owns adjacent to her old nursery on Guerrero between 22nd and 23rd, but apparently she got permission from the city to do a lot split.)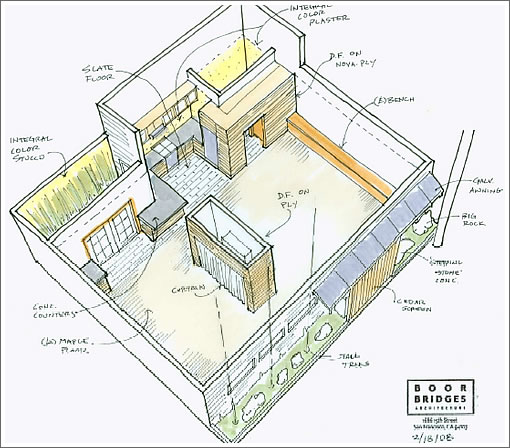 I know I sound like a promoter but I have no financial or personal interest in this at all. (I live two blocks away and I sometimes buy plants from Flora Grubb–that's the extent of my interest.)
Good eye all around (it's 840 square feet per the architect) and cheers. And for the record, it's a tipster we trust (but we're not about to start naming names).
∙ Listing: 141 Ames (0/1) – $695,000 [141ames.com]