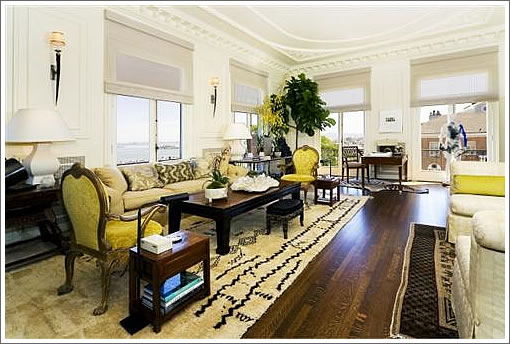 If you missed last year's Decorator Showcase, we just noticed that the listing for 2901 Broadway now features the newly decorated shots (and the virtual tour before and afters).
And there's good news if you've been thinking, "fifty-five is ludicrous, but maybe at forty-eight." After 322 days on the market, the list price has just been reduced $7,000,000.
Perhaps countering those four offers at fifty-five wasn't the way to go. Live and learn.
UPDATE: From a plugged-in reader's comment: "I spoke to a contractor about this property who estimated the substructure and engineering work alone on this house could cost 10 million."