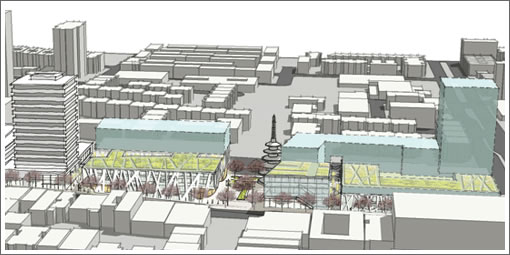 You had a chance to see the designs for redeveloping San Francisco's Japantown Center unveiled in person (and provide your input). And a reader even provided a down and dirty overview for those who couldn't attend. But no need to fret if you missed either, the Nichi Bei Times unveils all: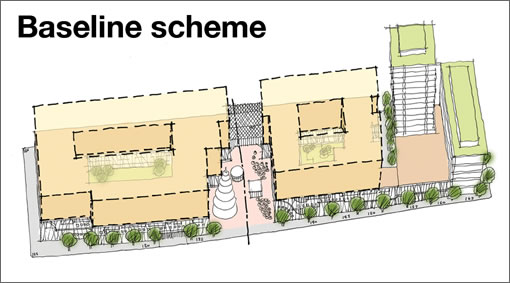 Baseline scheme: Incorporate existing retail, and turn the mall inside-out while adding 73 residential units above.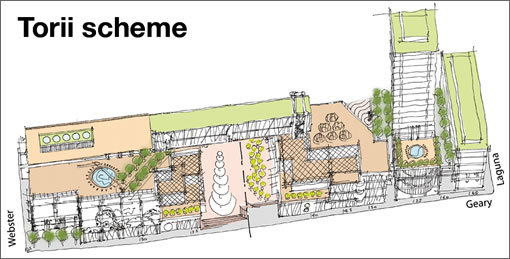 Torii scheme: Overhead retail across the top of the Peace Plaza looking towards the south.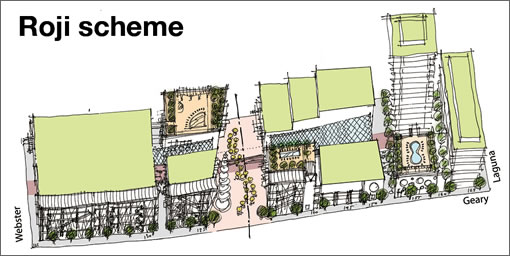 Roji scheme: Traditional alleyways with internal shopping streets and the opening up of the malls.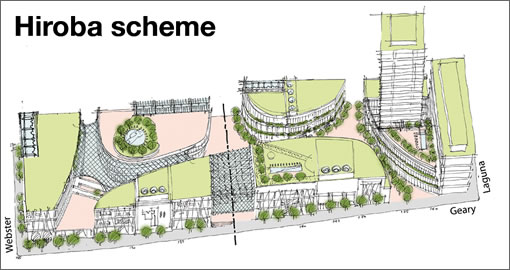 Hiroba scheme: "Redistributing" the Peace Plaza with a series of interlocking plazas, moving the Pagoda from the Geary Boulevard side of the current Peace Plaza to alongside Post Street, with retail facing Geary.