The Lighthouse Building (1097 Howard) was built in 1924 for the San Francisco Lighthouse for the Blind Association and provided for both industrial and administrative needs.
Attempts to renovate the structure in 1982 and 1989 were abandoned and the organization merged with the Rose Resnick Foundation and relocated. The building was vacant from 1982 to 1996 when rehabilitation began for it's present use as 22 live/work loft condominiums.
And now, one of the the most spectacular units in the building (if not neighborhood) has hit the market. Featuring 18-foot ceilings up high, and hickory and pecan hardwood floors down low; a glass enclosed shower and tub with views (in more ways than one); and 4,200 square feet of living space, unit #308 is actually a merger of three lofts into one. And yes, a merger of three monthly HOA payments ($1,137) and two parking spaces to match.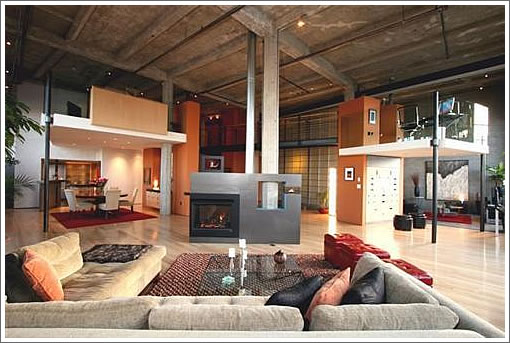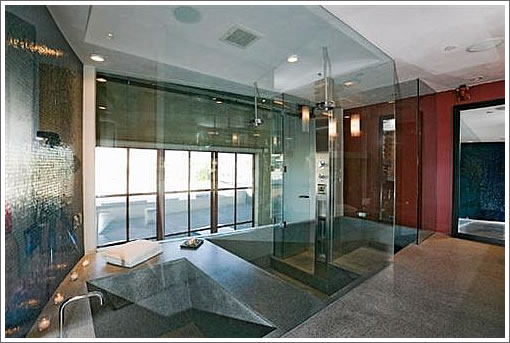 ∙ Listing: 1097 Howard #308 (3/2.5) 4,207 sqft – $2,400,000 [MLS]
∙ Lighthouse Lofts (1097 Howard) [lighthouselofts.com]