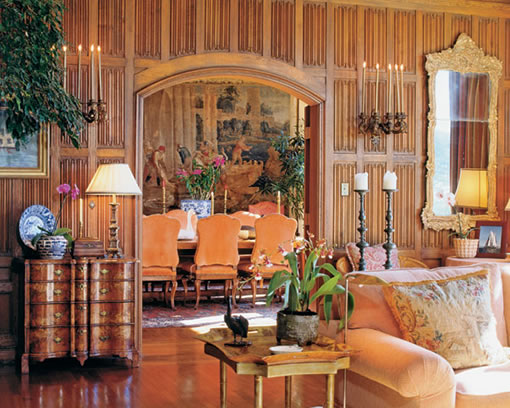 It's not a new listing.  And it's not even in San Francisco (it's across the bay at 345 Golden Gate Avenue in Belvedere). But we've designating today big bold house day. And this one definitely belongs. It's a Julia Morgan / George Kelham designed home (or rather "French Manor") that's currently in the hands of Tom Perkins (yes, as in Kleiner Perkins).
In addition everything you'd expect (maid's quarters, wine cellar, two safes) this estate also features a "library with fireplace and a hidden wet bar," a "Tudor oak headboard carved for a royal couple Circa 1556," and a "chef's apartment with full bath and full kitchen above the garage." And did you notice that view of the Golden Gate Bridge?
As some are fond of saying, go big or go home. Only in this case, it's one and the same.
∙ The Tom Perkins Belvedere Estate – $20,500,000 [tomperkinsbelvedereestate.com]