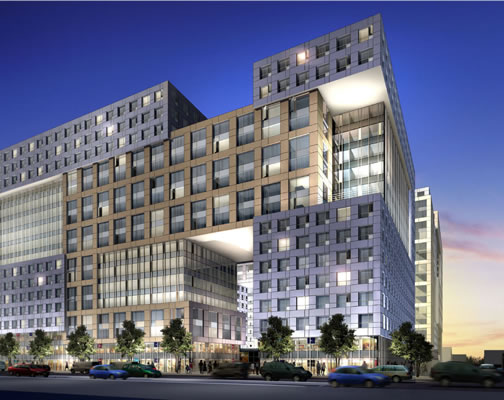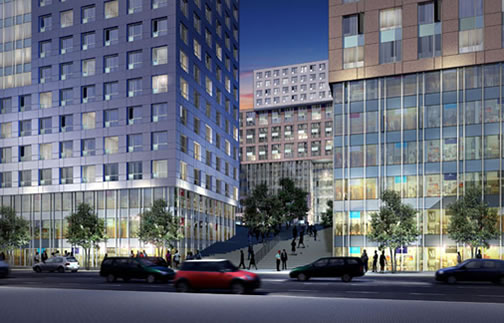 For decades, developer Angelo Sangiacamo has been trying to re-develop a mid-market plot of land which currently houses the Trinity Plaza apartment building (which he converted from a motor lodge in 1977). Under his latest proposal, 360 outdated units would be razed and replaced with a modern 1,900 unit development, 50,000+ square feet of street level retail, and 60,000+ square feet of public open space (all designed by Arquitectonica).
In August of 2006, the city Planning Commission signed off on the [Trinity Plaza] deal . . . But on Nov. 7, to the surprise of Sangiacomo and [Chris] Daly, two members of the Board of Supervisors, Jake McGoldrick and Sophie Maxwell, succeeded in persuading some of their board colleagues, at least temporarily, to block height and density amendments to the city's general zoning and development plan that would have allowed the project to go forward. (SFGate)
Of the 1,900 proposed units, 360 units would be set aside for the current Trinity Plaza tenants (and would remain at rent controlled rates for the life of the tenants) and an additional 185 units would be rented at below-market rates. And needless to say, the development would have a major impact on the revitalization of the entire mid-market neighborhood.