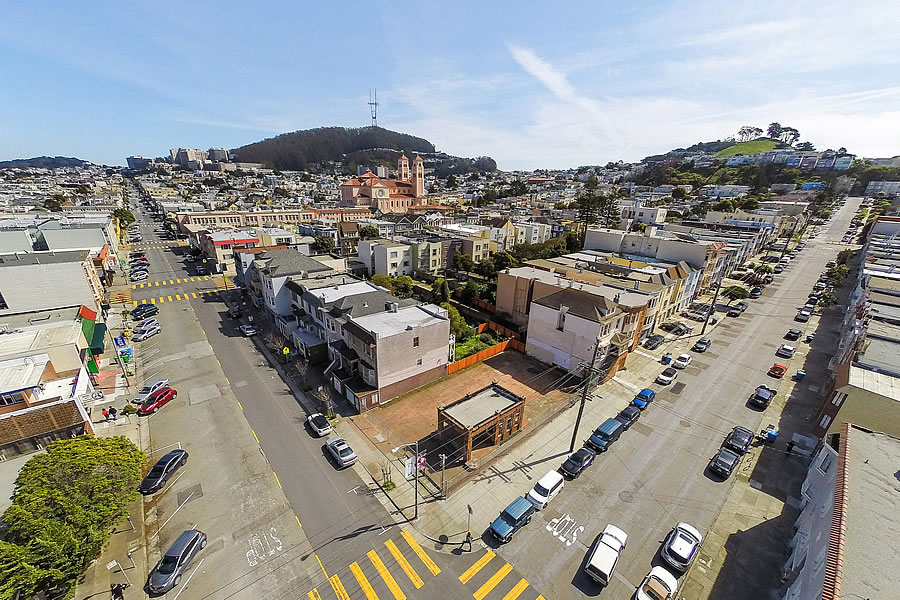 Listed for $1.795 million in March, the sale of the corner property at 1455 Irving and 16th Avenue, upon which the remnants of an historic neighborhood service station sit, has just closed escrow for $1.57 million.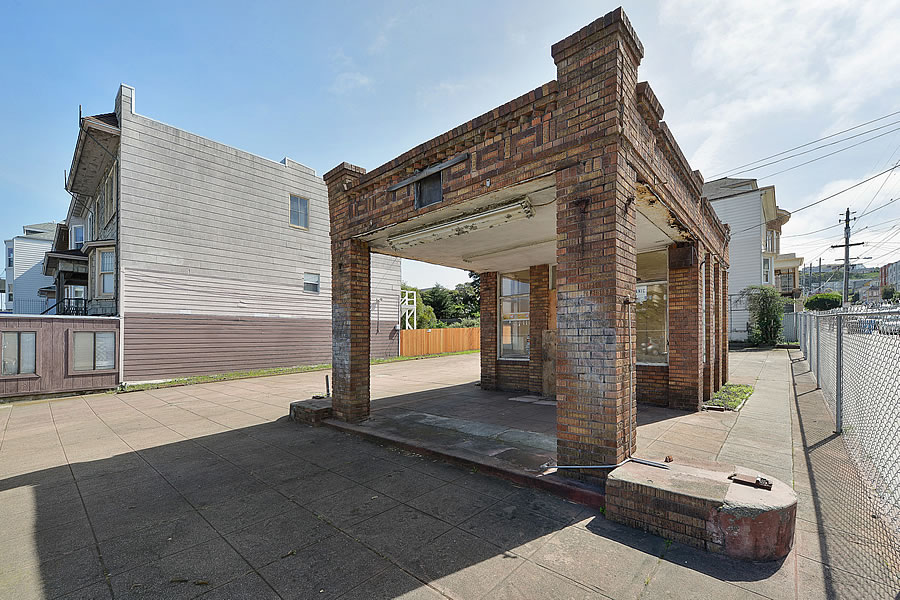 Back in 2011, it was determined that the station's former garage, which sat behind the brick building, wasn't a historic resource, at which point the garage was demolished.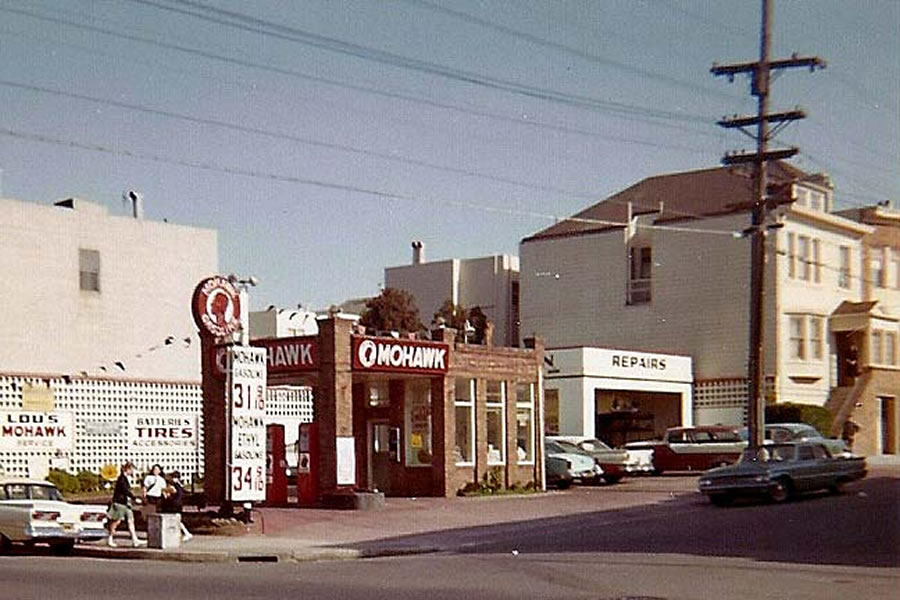 And while the site is zoned for development up to 40 feet in height, and at least one team has met with Planning to discuss the feasibility of demolishing the brick structure in order to erect a multi-unit building, with a commercial space on the ground floor, the aforementioned historic determination didn't extend to the brick structure.
From a Historic Preservation Planner's email on April 29, which we reformatted for readability:
"I am writing to correct information that I gave during the project reviewing meeting for 1455 Irving Street on Tuesday April 26th. I misinterpreted information from the 2011 CEQA Exemption form and mistakenly stated that the brick gas station structure is not a historic resource. In fact, the 2011 review only evaluated the historical significance of the vehicle repair garage and not the brick structure.

Therefore, any proposal to demolish the existing structure would require submittal of an Environmental Evaluation Application and a Historic Resource Evaluation prepared by a qualified historic preservation professional to determine if the structure is historically significant. If the structure were found to be a historic resource, then the Department would evaluate effects of the proposal to the resource. The review typically takes up to 6 months."
We'll keep you posted and plugged-in. But as of today, formal plans for the site have yet to emerge and an application for an Environmental Evaluation has yet to be filed.