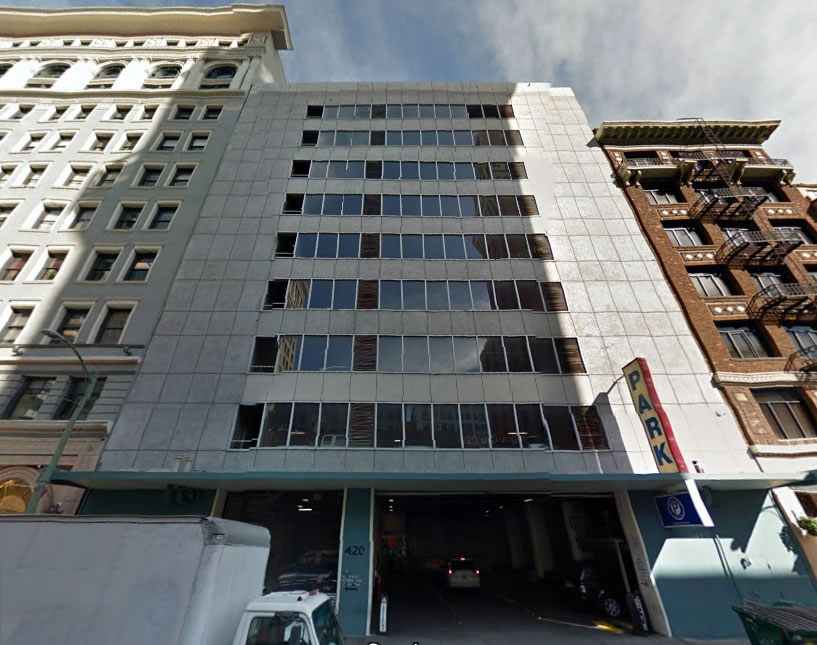 Built in 1959 to provide parking for tenants of the First Western Building at 1330 Broadway, plans to convert the nine-story garage at 420 13th Street into a Downtown Oakland office building are in the works, as we first reported last month.
As proposed, the existing building's scored façade would be covered in a matching metal panel system, with a central glass wall of windows, a stone veneer across the ground floor (which would primarily remain parking for bikes and cars), and a new "420" sign.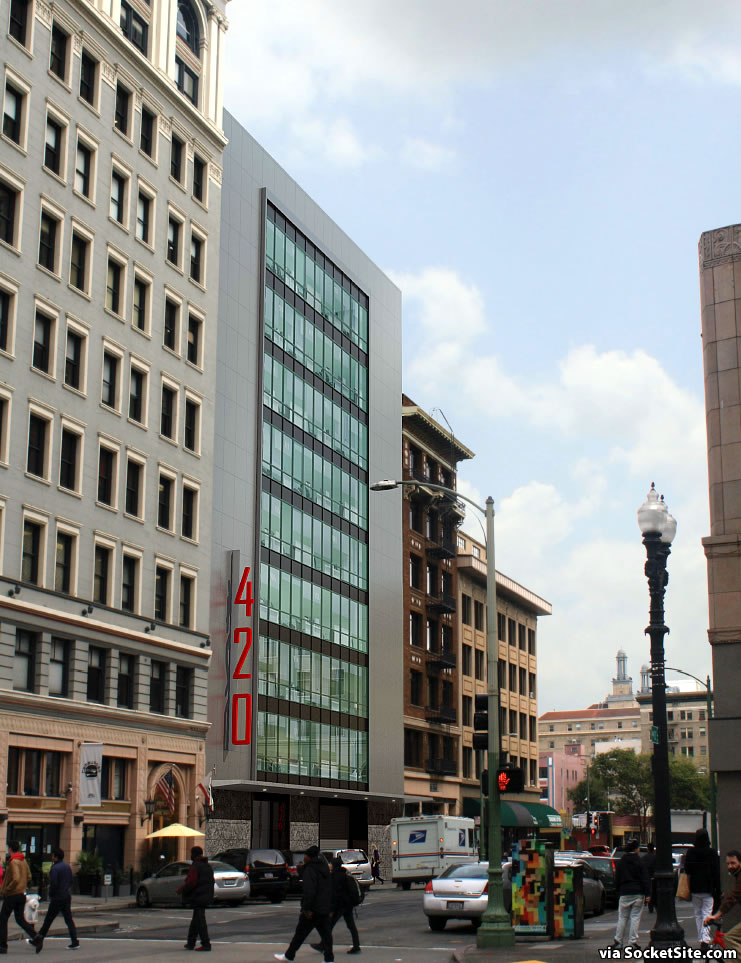 And as envisioned, the redevelopment by TMG Partners would yield over 54,000 square feet of new office space.