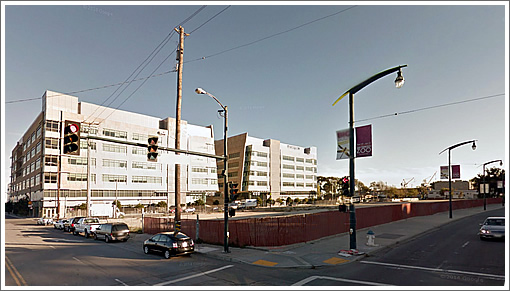 As we first reported last month, UCSF was in "advanced discussions" to purchase Mission Bay Blocks 33 and 34 along Third Street from Salesforce.com with plans to build administrative offices and consolidate their leased and remote sites.
Salesforce has since sold an adjacent 12 acres of their 14 acres in Mission Bay to the Golden State Warriors for the development of the Warriors' San Francisco Sports and Entertainment Complex.
And in two weeks, San Francisco's Board of Supervisors' will likely consent to amendments in the Mission Bay South redevelopment agreement which would effectuate the transfer of Blocks 33 and 34 to the University of California for the development of up to 500,000 square feet of space.