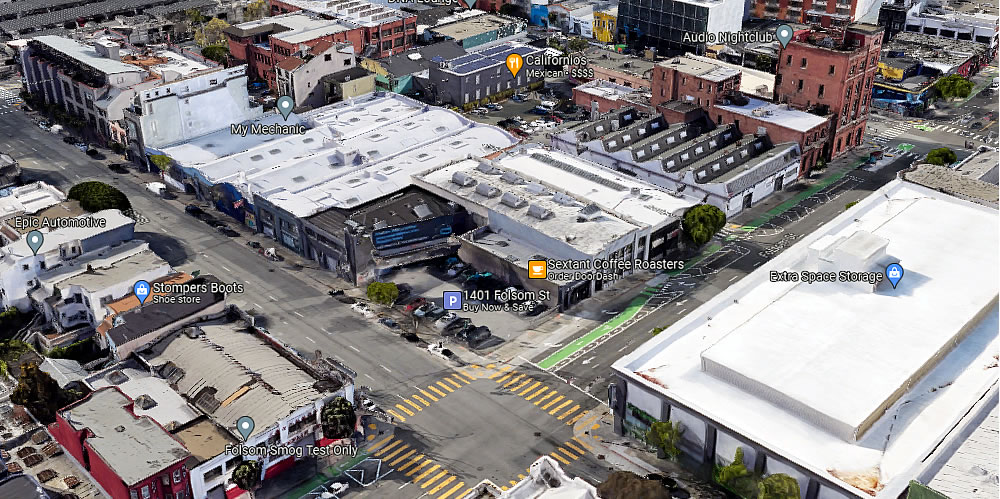 Acquired for $3.25 million last year, plans for a supersized 9-story building to rise on the Western SoMA parking lot parcel on the southwest corner of Folsom and 10th Street, adjacent to Sextant Coffee Roasters, have been drawn.
While the corner parcel is currently only zoned for development up to 55 feet in height, the infill building would rise to a height of 85 feet and yield 94 modern Single Room Occupancy (SRO) units, along with 1,900 square feet of ground floor retail space, as designed and rendered by RG-Architecture, leveraging a density bonus for the additional height and density as proposed.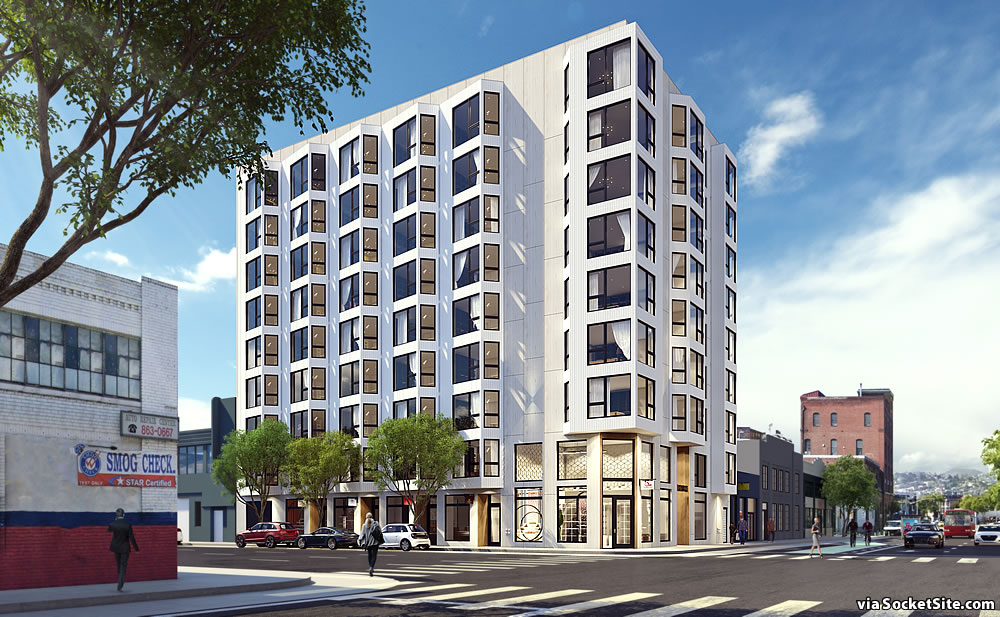 Building permits for the development have already been requested as well. We'll keep you posted and plugged-in.