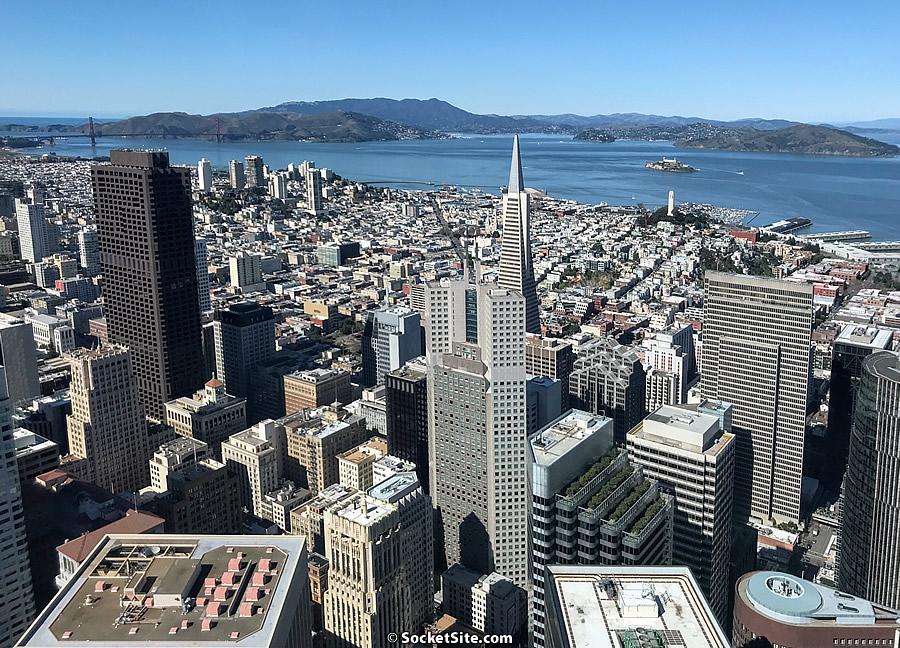 While the weighted average asking rent for an apartment in San Francisco is ending the year around 5 percent higher than at the end of 2021, it ticked down 2 percent in December to $3,500 per month and dropped 6 percent in the fourth quarter of 2022, "with what would appear to be typical seasonality back in play, at lower rates, versus an extended recovery," as we outlined at the beginning of the month.
As such, while the average asking rent in San Francisco is now 15 percent higher than its pandemic-driven low of $3,050 in the second quarter of 2021, it's still 15 percent lower than prior to the pandemic and nearly 22 percent below its 2015-era peak of nearly $4,500 a month, with the average apartment in San Francisco measuring around 2.4 bedrooms when accounting for a studio as having one and studios, the average rent for which is currently running around $2,100 a month, having taken the biggest hit, down nearly 28 percent from peak.
At the same time, the number of apartments listed for rent in San Francisco is currently running around 10 percent higher than prior to the pandemic and the inventory of condos and single-family homes for sale is up significantly more.
Our analysis of the rental market in San Francisco is based on over 165,000 data points going back to 2004 that we maintain, normalize and index on a monthly basis. We'll keep you posted and plugged-in.