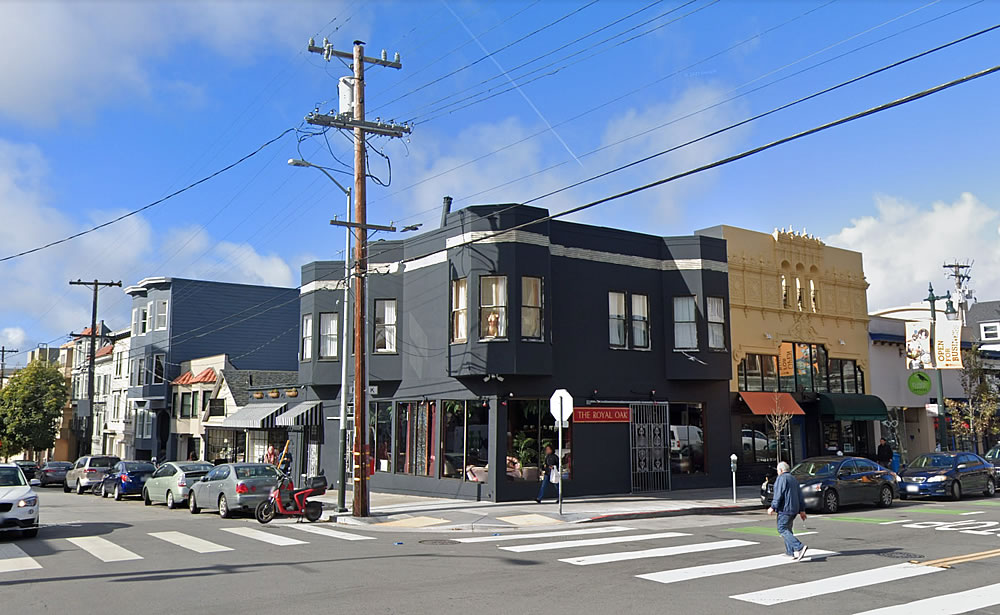 Opened in 1975 and shuttered by the pandemic, the Royal Oak bar and two-story building at 2201 Polk Street, on the northwest corner of Polk and Vallejo, hit the market listed for $8.5 million last year.
While the Royal Oak doesn't appear to have sold, or at least closed escrow, and no plans for "2201 Polk Street" have been submitted to the City for review, plans for a 6-story building, with 15 residential units over 5,348 square feet of ground floor retail and a parking garage for cars to rise at "1506 Vallejo Street" have been drafted.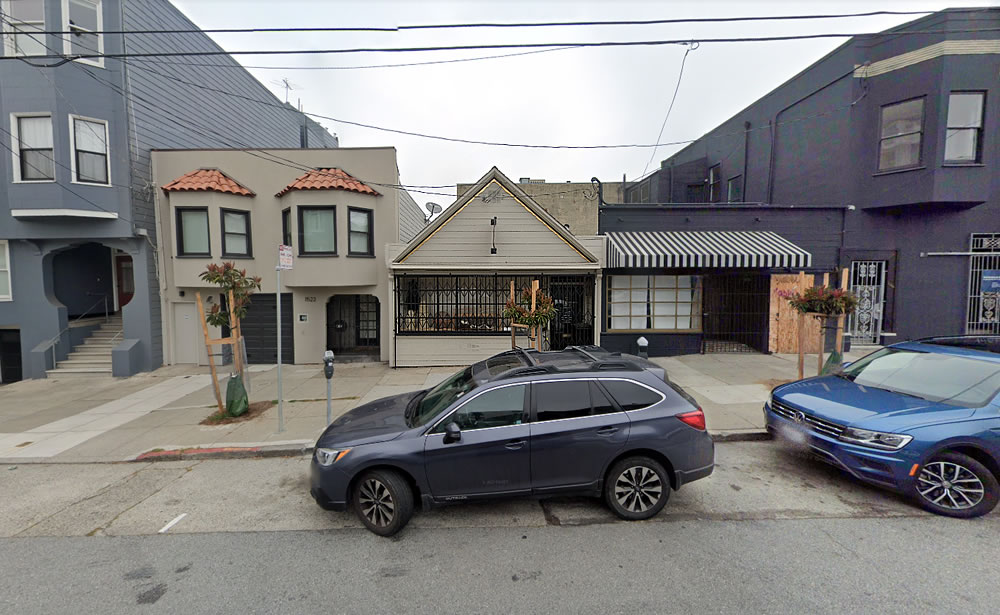 And while the plans for "1506 Vallejo Street" might seem a bit ambitious, considering the address is tied to a little 550-square-foot building, the little building happens to sit on the same corner parcel as the two-story building at 2201 Polk Street, a single parcel with two addresses which is zoned for development up to 65 feet in height.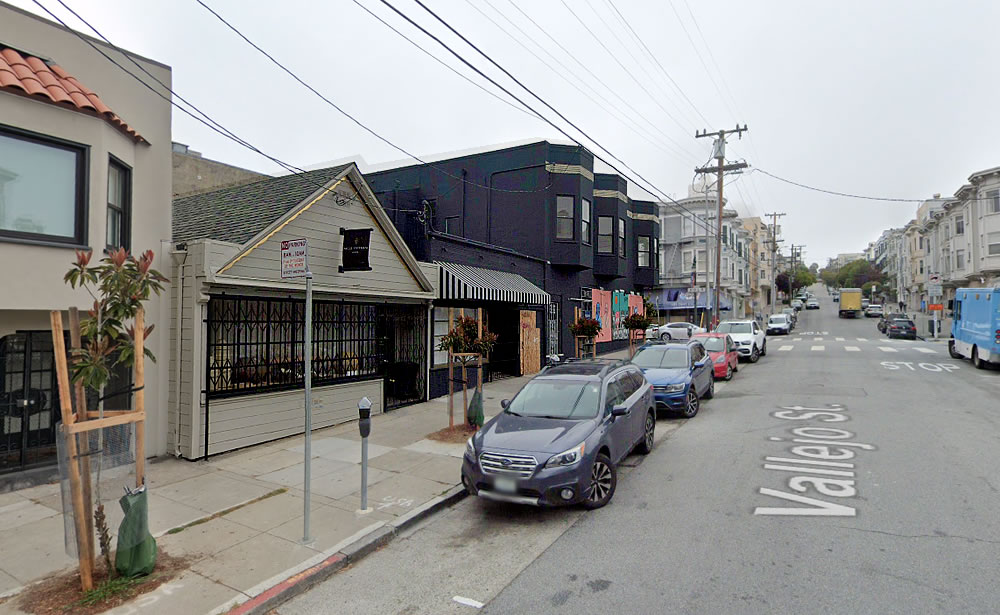 We'll keep you posted and plugged-in.