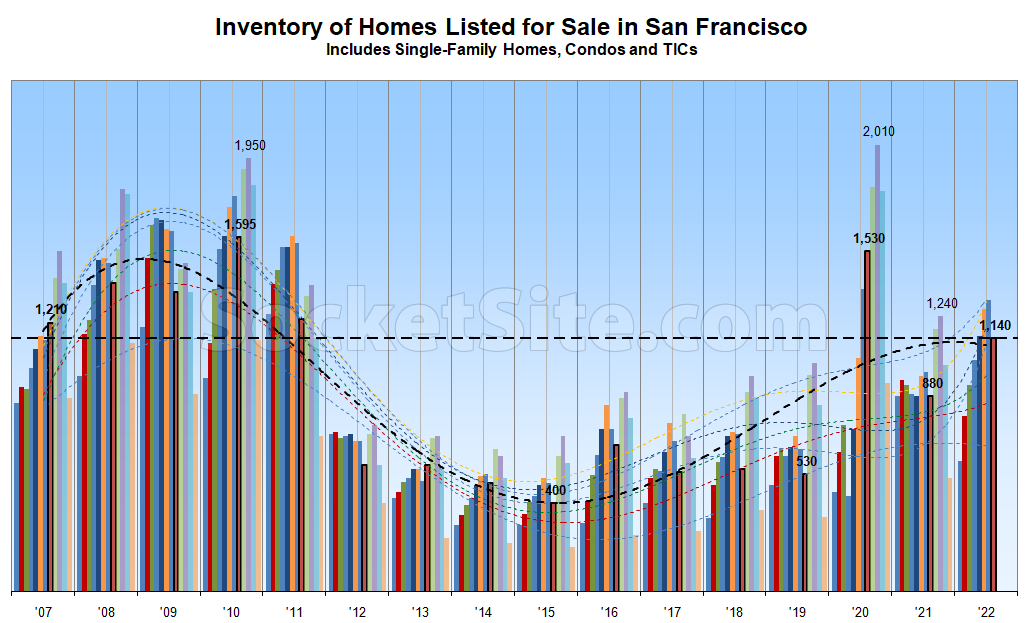 Having hit a seasonal peak last month, which shouldn't have caught any plugged-in readers by surprise, the net number of homes on the market in San Francisco (i.e., inventory) has since dropped a little over 10 percent to 1,140, including a one (1) percent drop over the past week.
That being said, inventory levels in San Francisco are still 30 percent higher than at the same time last year, 50 percent higher than average over the past decade, 115 percent higher than prior to the pandemic and 180 percent higher than in August of 2015, with the percentage of homes on the market in San Francisco for which the asking price has been reduced currently hovering around 30 percent and the number of homes in contract now down 39 percent on a year-over-year basis and dropping.
As we outlined last month, expect inventory levels in San Francisco to continue to drop through the end of August before jumping again in September, hitting a peak in October and then trailing off through the end of the year but with an increase in price reductions. We'll keep you posted and plugged-in.