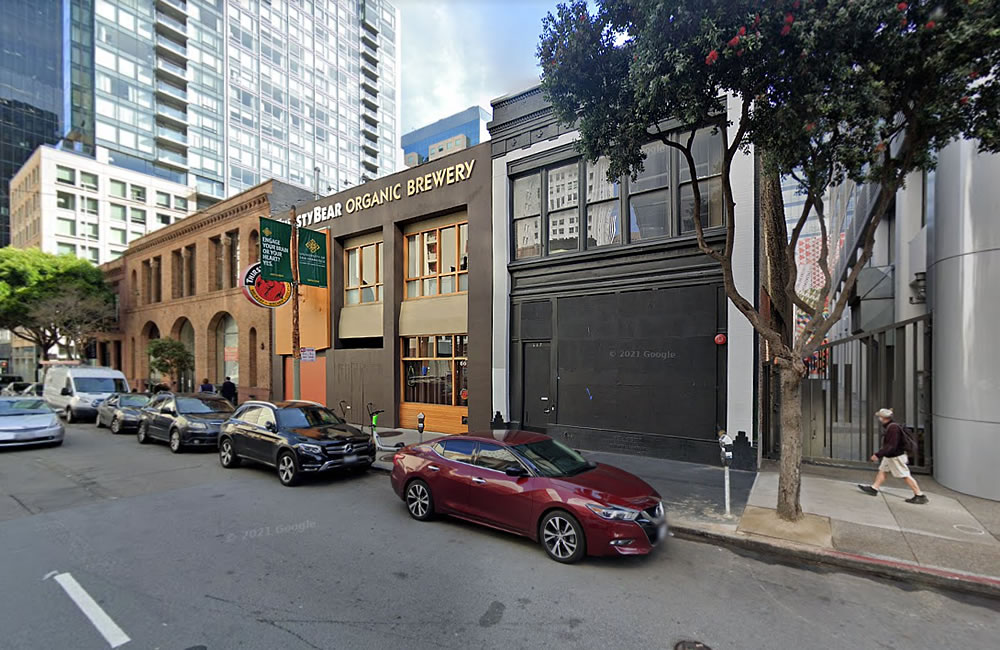 While plans have yet to be formalized, publicized or even submitted to the City for review, a project team is exploring the possibility of demolishing the Thirsty Bear Brewery building at 661 Howard Street and developing a bonus-sized residential tower on the site.
In addition to positioning for a density bonus to build over 250 feet in height on the relatively skinny site, the project team is also proposing to legally merge the parcel with the two adjacent parcels at 657 and 667 Howard Street and incorporate those two existing buildings into the tower development in order to increase the allowable density for the site while incorporating Transferable Development Rights (TDR) to boot. It's likely the plans for the new tower would extend out over the adjacent parcels as well.
As always, we'll keep you posted and plugged-in.