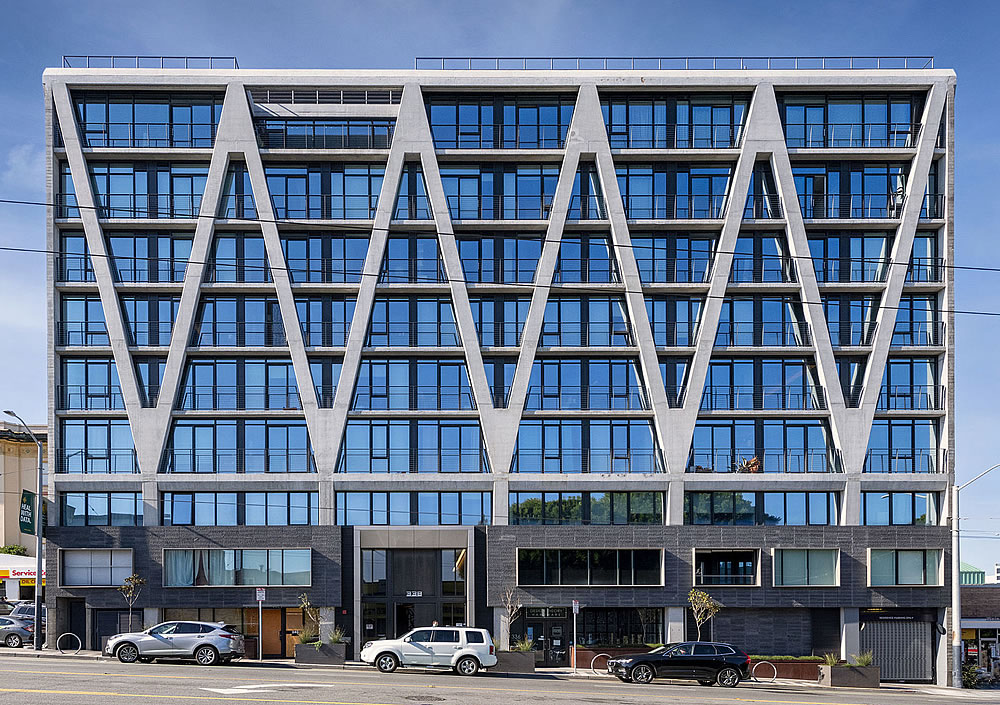 The sleek 653-square-foot unit #507 in the Rowan building at 338 Potrero Avenue features a wall of floor-to-ceiling windows with a Juliette balcony and city views; modern finishes and upgrades; and an efficient layout with an office/den space and dual entrances to the bathroom.
And having been purchased for $813,000 in October of 2017, the one-bedroom-plus unit has just been listed for "$695,000," a sale at which would represent a 14.5 percent drop in value for the unit since fourth quarter of 2017 on an apples-to-apples basis, or above which would be "over asking!", while the "San Francisco" index for condo values is up 17.5 percent over the same period of time.
If you think you know the market for modern condos on the edge of the Mission and Potrero Hill, now's the time to tell.