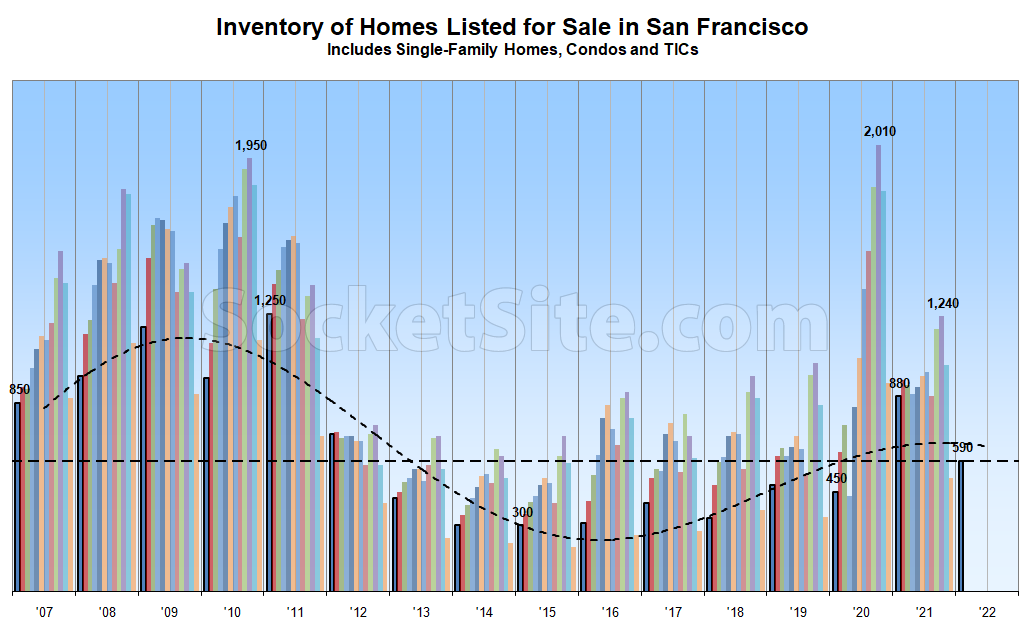 Despite some industry misanalysis making the rounds at the end of last year, the net number of homes on the market in San Francisco has jumped 27 percent over the past two weeks with typical seasonality in play and pending sales in the city having dropped to a 19-month low.
That being said, listed inventory levels in San Francisco are still 34 percent lower than they were at the start of 2021, but they're 30 percent higher than they were prior to the pandemic, nearly twice as high as they were in January of 2015, and at their second highest level at the start of a year since 2012.
As we outlined at the end of last year and is playing out exactly as projected, "inventory levels should start ticking up in January and then jump in February/March, as new listing activity picks up and properties that failed to sell in 2021 and were quietly withdrawn from the market are re-listed as "new" in the spring." We'll keep you posted and plugged-in.