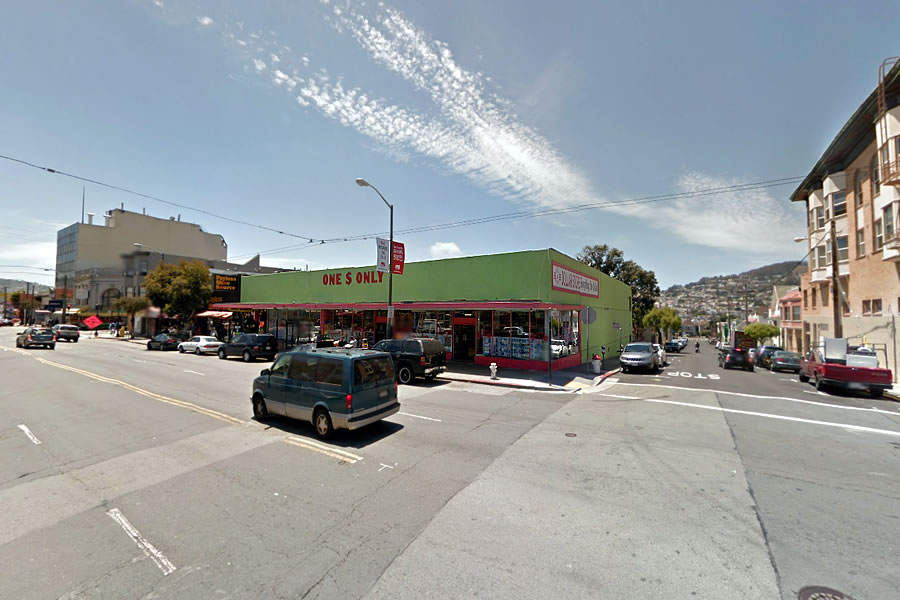 While plans to raze the 20-foot-tall discount store building at 4550 Mission Street were first drafted back in 2006, the ground has yet to be broken. And the former Woolworth's turned "One $ Only" store is now "$1.25 or Less."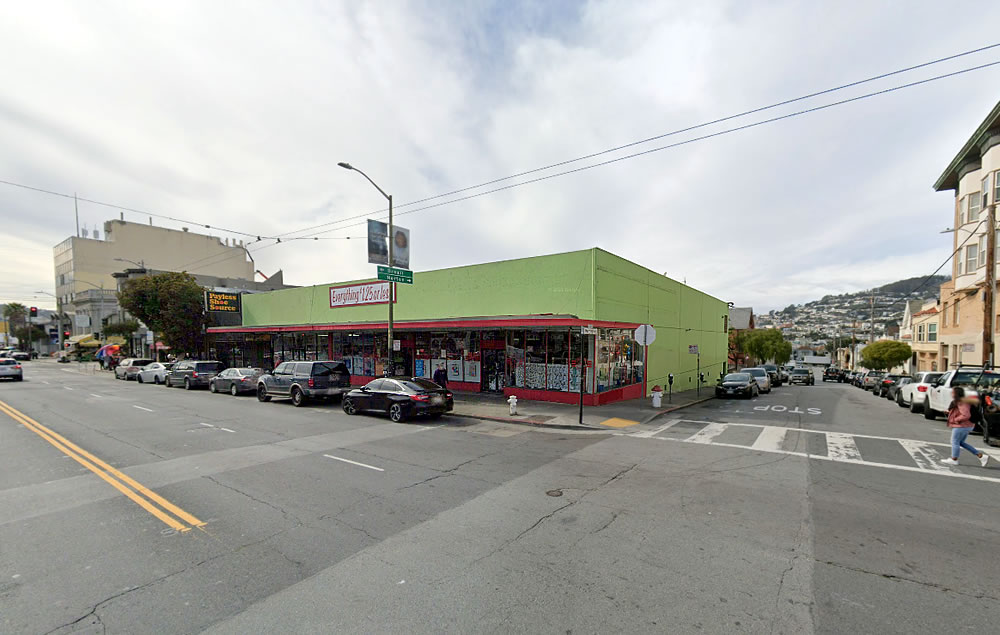 And while plans for a five-story, 24-unit building to rise on the site were working their way through Planning, an even taller and denser development is now in the works.
As redesigned by Schaub Ly Architects, a six-story building could now rise up to 65 feet in height on the site, leveraging San Francisco's HOME-SF program to build 10-15 feet higher than zoned, and yield 69 dwelling units (a mix of 36 one-bedrooms, 23 twos and 10 threes) over 3,700 square feet of ground floor retail space fronting Mission, with a garage for 28 cars and 72 bikes, the entrance to which would be along Harrington Street.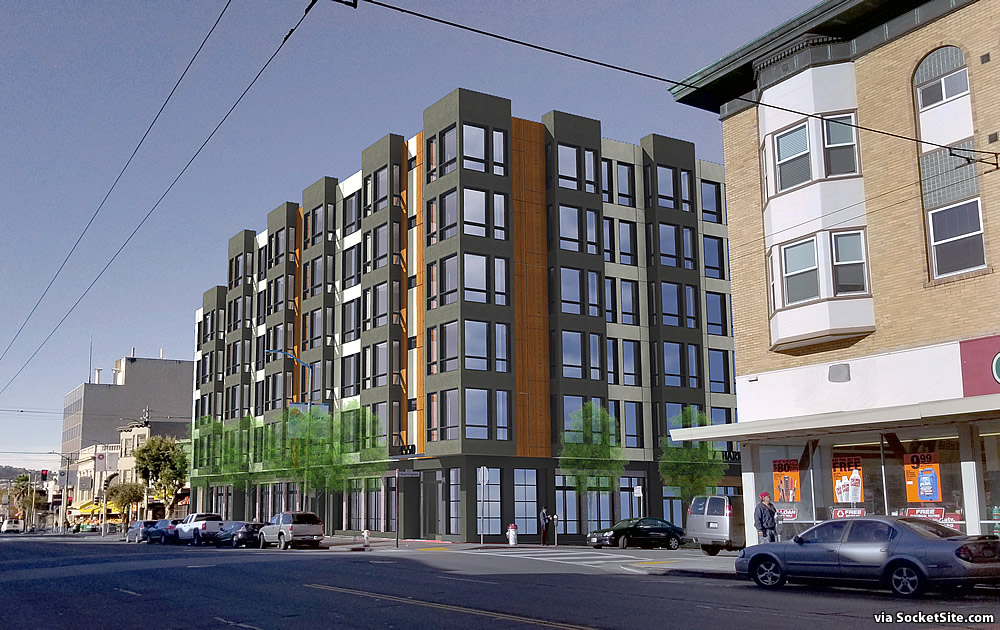 And while permits for the inflated project have yet to be requested, the formal application to entitle the development has just been submitted to Planning.  We'll keep you posted and plugged-in.