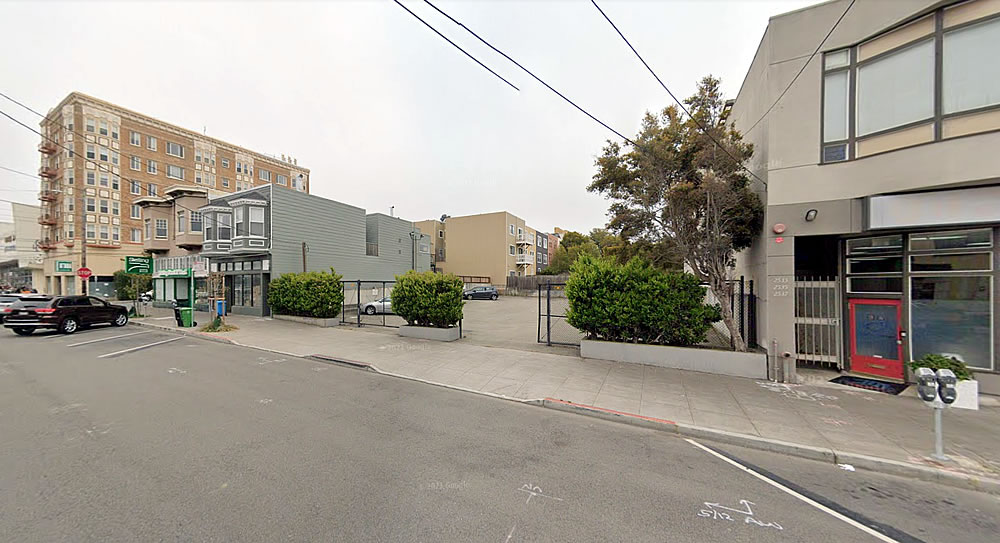 Plans for a three-story infill building to rise upon the Outer Sunset parking lot parcel at 2513 Irving Street, between 26th and 27th Avenues, have been drawn.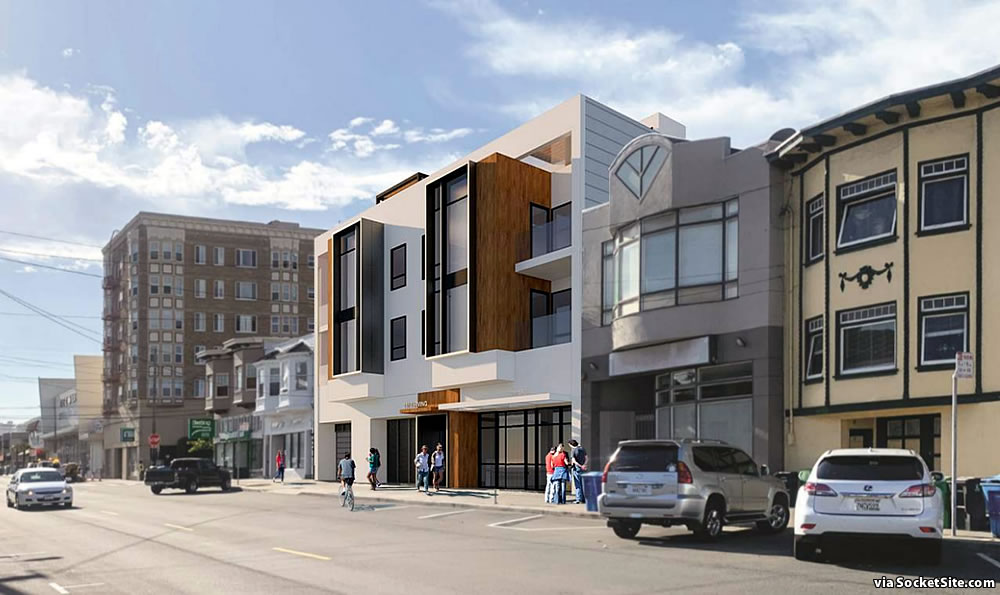 As designed by LPAS Architecture and Design for the Police Credit Union of California, which owns the site, the building will rise up to 40 feet in height, "keeping with the neighboring structures" and the full height for which the parcel is zoned, and yield eight (8) two-bedroom residential units averaging around 1,200 square feet apiece; a 1,400-square-foot, ground-floor commercial space; and puzzle lift parking for 8 cars, with an additional garage space for a van and eight bikes, private patios and roof decks, and two bay windows "that provide a modern interpretation of similar bay windows in many of the existing structures in the neighborhood."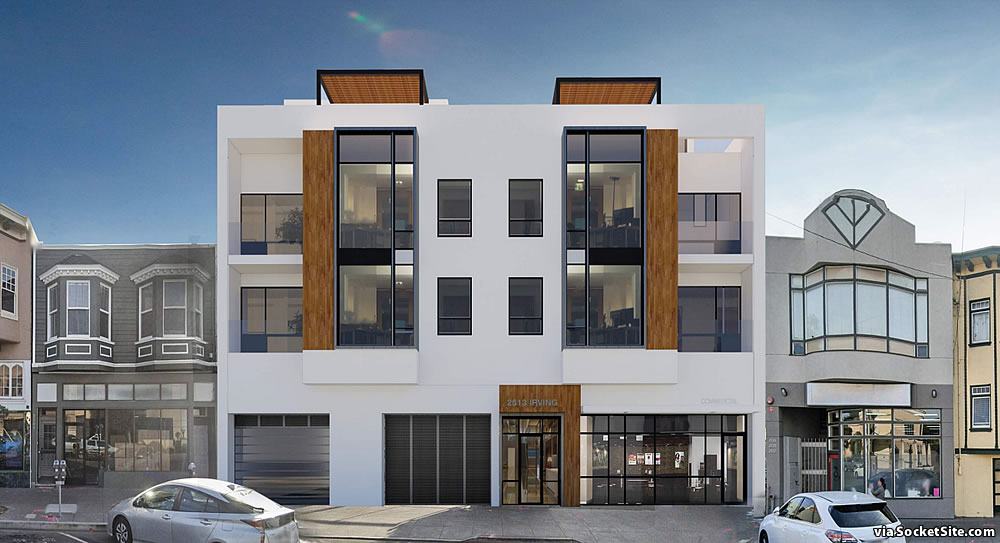 None of the units would be offered at below market rates (BMR). And building permits for the project have been requested, in anticipation of the project being approved and actually breaking ground (versus simply being entitled and banked, so to speak).