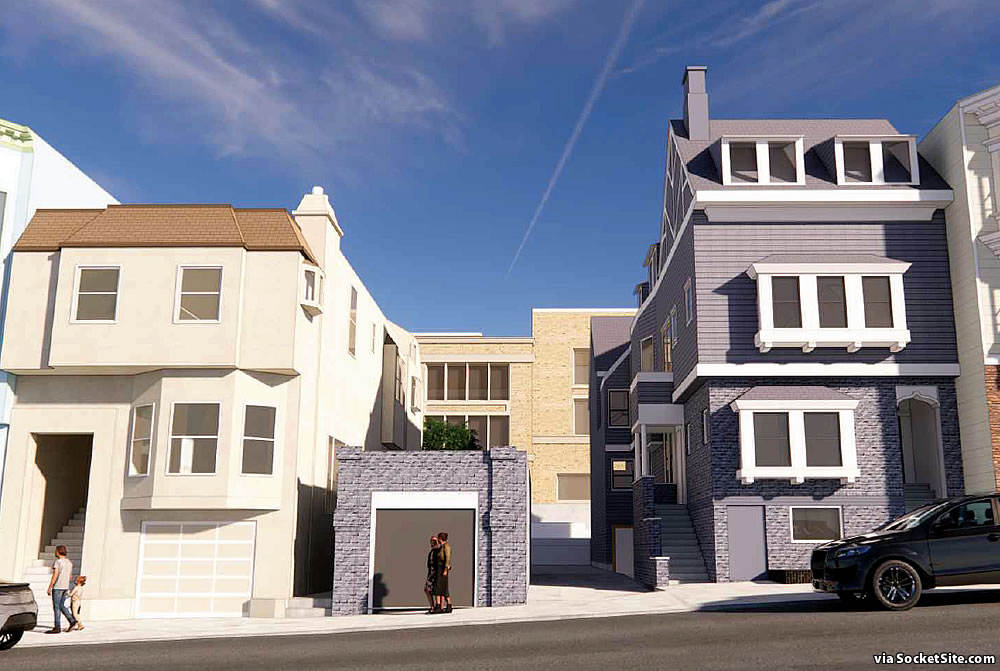 Permits to demolish the 512-square-foot, one-car garage that occupies the Nob Hill lot at 1728 Larkin Street, which was created and then sold for $2 million in 2019 by subdividing the detached garage's lot from the adjoining three-unit building's parcel at 1720-1724 Larkin Street, have been requested.
And if approved by Planning tomorrow, a modern six-story, 12,700-square-foot building could rise up to 61-feet in height upon the new parcel, with six condos, a mix of 1 one-bedroom, 3 twos and 2 threes, over a stacked six-car garage, as designed and newly rendered by Dumican Mosey below.
But if approved, an appeal is likely to follow as Planning has received four letters of opposition to the project, "expressing concern about the height of the proposed building, loss of light, private views and potential shadow impacts to the adjacent [Spring Valley Science] school." We'll keep you posted and plugged-in.